Omega 3 is an essential fatty acid that your body can't make itself, so you have to get from your diet. It's found naturally in oily fish, such as salmon and mackerel, meaning it can be expensive to get enough from what you eat alone.
Our range of omega 3 and fish oil supplements are a super-convenient and inexpensive alternative, and they're packed with the omega 3 fatty acids eicosapentaenoic acid (EPA) and docosahexaenoic acid (DHA).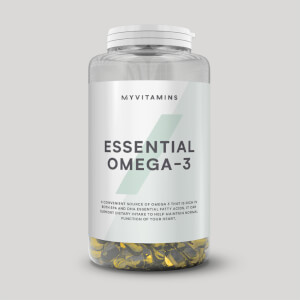 Essential Omega-3
40% OFF @ $70, 35% OFF @ $40, 30% OFF NO MIN SPEND | Code: MORE40
Save more when you buy more! Use code: MORE40
*Save 30% no min spend
*Save 35% when you spend $40
*Save 40% when you spend $70+

Subject to availability and exclusions apply.
Shop Now
You have added
Sorry, there seems to have been an error. Please try again.
Subtotal: ( items in your cart)