Recently in the fitness industry, a certain mindset has become the norm. This mindset consists of doing whatever it takes to reach your goals, whether it be running a five-minute mile, bench pressing 315 pounds or getting down to contest level body fat percentage. If you aren't always prepping your next meal, pounding the pavement or lifting more iron – then someone else will and surpass you… Or at least these are the thoughts that professionals and amateurs of the fitness community are taking to heart. Unfortunately, though this training style that includes very little rest time between workouts and a very hectic lifestyle is close to impossible to keep up unless you have a very good genetic potential or take up the use of performance-enhancing substances. In this article, we will be going over all the reasons why rest days are essential for the vast majority of athletes.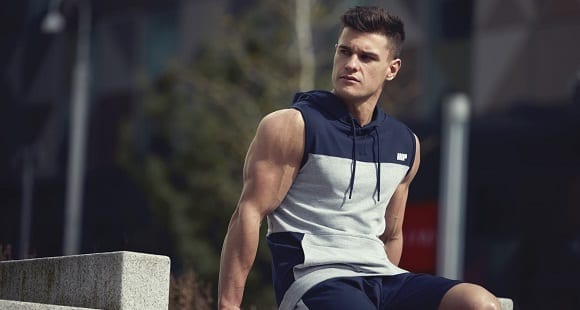 Why We Need Rest Days
It's hard to take rest days especially if you feel like you can just keep working out for weeks on end. Social media athletes and fitness gurus don't help this mindset either as their pages often show them constantly grinding or setting new personal bests in the gym. What you don't see is the time off they take from training to rest and recover, something they possibly don't want associating with their constantly improving image. In reality, all natural athletes on the planet with less than elite level genetics (and genetics don't even dictate much) need to take days off from high-intensity exercise, whether it be in the form of a single day or sometimes close to an entire week.
You may have heard the old saying that "you build more muscle and strength outside of the gym", and while this isn't quite the most scientific way to explain it, there is a good amount of truth to it. When we exercise and strain our muscles we are creating small microtears that require our bodies to adapt and be able to grow bigger/stronger. Most microtears require close to 48 hours to fully recover and grow which is why it is important to train every muscle group no more than every other day (especially if the exercise is very intense). Our bodies have a very handy way of telling us we are recovering and further intense exercise for that part of the body could lead to injury, in the form of DOMS (delayed onset muscle soreness).
There are various ways to help limit DOMS and allow you to train sooner without a risk for injury. The most important way to improve recovery and be able to train sooner is simply eating right. High protein (around a gram per pound of body weight), unsaturated fats, complex carbs, plenty of water and a wide variety of micronutrients. By eating right a majority of the time you can help decrease the inflammation your exercise routine produces and help your muscles recover sooner. The next most important aspect would be a full night of sleep. When we sleep we recover more than any time throughout the day as we are completely sedentary and our bodies can focus on repairing us. Lastly, we need rest days to help our bodies recover. Even with a perfect diet and consistent eight hours of sleep a night we as natural athletes can only break down our muscles and rebuild them so much until other systems in our bodies begin to suffer.
When we continue to train our bodies intensely for weeks at a time without taking at least 24 hours off, a few things happen. Our muscles cannot keep up with a number of microtears we are making and eventually will create a full tear which is extremely painful and can keep you out of the gym for months. Even when using lightweight or moderately intense cardio that is more difficult to cause an acute injury will force our joints to take over as the load bearer and can cause constant pain and will also keep you out of the gym to heal longer than required. Past this overtraining will cause your immune system to focus more on healing your muscles instead of fending off foreign invaders i.e. viruses and flu. This is why it is much easier to get sick when your body is overtrained and stressed. Even your sleep will be interrupted as cortisol (the stress hormone) will spike and can also stop you from burning body fat as long as it is elevated. Among these, there are many more negatives that can result from a poor diet, lack of quality sleep and enough rest days including constant fatigue, increased overall stress, a lack of progress in the gym and more.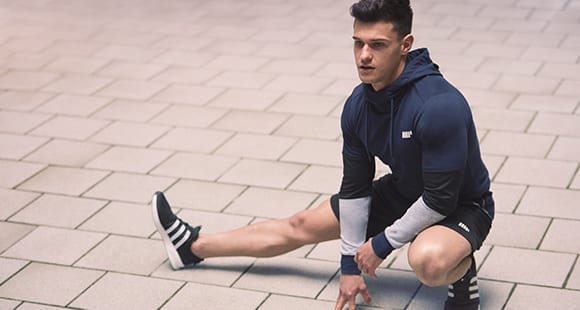 As stated earlier, a proper diet and enough sleep will delay the symptoms of overtraining, but eventually, a rest day (or week, also known as a deload) will be required to allow your body to fully recover from DOMS and microtears. Depending on the amount of time you spend in the gym will dictate how much rest you need between sessions and how often. For a casual gym goer that can only make it to the gym one or two times a week then a rest day more than likely will not be required as the time between each session is more than enough to recover. It's only when we get into some of the more intense athletes that are running, lifting and functional fitness training 5-6 days a week that rest days become important. A good rule of thumb is to give each muscle group 48-72 hours rest before training it again. This is why natural athletes might split up their workouts into two or three separate sessions in a routine and take a rest day on the third or fourth day to fully recover and start the routine over again. While some choose to take a real rest day and conduct no physical activity, others take up something known as an active rest day. This involves doing light activities such as hiking, swimming, or another easy movement to still burn calories without straining the body. At the end of the day, every individual is different in how and when to take rest days. The best way to find out for yourself is to simply test what works best for your unique body and listen to it.
Take Home Message
While pushing hard in the gym or on the track every day might seem easy online and the only way to progress, it can only get us so far before your body needs time off. Without rest, our bodies become extremely stressed out which can disrupt our sleep, immune system, joint health, progress on the scale/in the mirror and even major injury. In the long run, taking a day off to let your muscles recover will lead to more growth and progress over time than if you were to push through the DOMS and train every day. Even mentally, taking a day off will make you miss training and encourage you to workout with more intensity when you get back to it. Now get out there and remember to train smarter, not harder!