Introducing one of our most versatile innovations yet — THE MCT Boost. Palm oil-free, THE MCT Boost is designed to give you the all-natural energy boost you need to perform at the best of your abilities day-to-day whether you're sifting through spreadsheets in the office, juggling family responsibilities at home, or need help getting that last rep in at the gym.
You're human. You're not always going to be on top of your game. Between the weekend hangover, the 6am wake up, the mid-day crash, or the mid-week slump — there are almost too many factors contributing to a lack of energy. But now there are no excuses.
You don't have to carry on being drowsy or unmotivated. Here's why.

What is MCT oil? What is THE MCT Boost?
It's time to wake up. Luckily, THE MCT Boost is here to help you to do just that. Popularly used as part of, but not exclusive to, the keto diet, THE MCT Boost is an MCT oil derived from coconuts.
MCT stands for medium-chain triglycerides. These fatty acids are made up of smaller molecules than most other fats such as long-chain triglycerides or LCTs.
In this way, MCTs may be more easily broken down and used for fuel and energy and some studies have shown they're less likely to be stored as fat. In short, MCTs are thought of as "healthy fats" that metabolize quicker than other fats. 1
A Workout Supplement for Athletes
Don't let your competitive rival keep beating you. An all-natural way to increase energy, MCT oil has been shown to be beneficial for athletes by increasing their athletic performance.
Specifically, medium-chain triglycerides have been found to increase the length of time athletes can endure high intensity exercises. In this way, MCT oil may help you exercise longer and harder than your normal routine. 2
Popularly used in endurance sports, MCT oil has been shown to be effective in aiding cyclists during intense endurance workouts. For example, cyclists using MCT oil saw their time trials improve significantly during two-hour workouts in recent studies. 3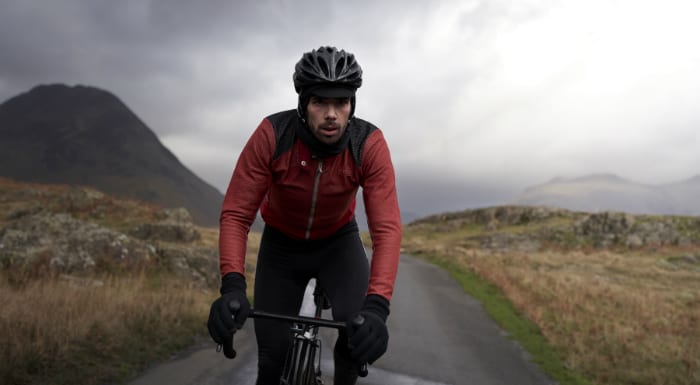 Metabolism and Energy Boost
As it's thought that MCTs are easily metabolized and almost instantly turned into energy, possibly one of the best benefits of MCT oil and THE MCT Boost is that it may help boost your metabolism.
According to Cambridge University Press, MCTs increase dietary thermogenesis. By this process, diet-induced thermogenesis or DIT produces extra energy by raising body temperature and metabolizing food at a fast rate. 4
For this reason, THE MCT Boost may help facilitate weight loss. So say goodbye to belly fat and start digging for this summer's swimsuit.
Appetite Control
Binge eating a bag of tortilla chips after dinner? Well, MCT oil has been shown to increase fullness after meals. So if you are someone who has trouble controlling appetite, MCT oil may just be what you need. 5
For example, you may feel less enticed to binge eat extra food and have an easier time consuming well-portioned meals by themselves after consuming THE MCT Boost.
Brain Health
As mentioned, the fat in the THE MCT Boost may be easily broken down and used for fuel. Once broken down, it is thought that these fatty acids are sent into the liver and blood stream to be used by muscles and tissues throughout the body. However, MCTs can also fuel the brain. 6 7
In this way, MCT oil may fuel healthy brain activity and help to maximize your cognitive ability, in turn keeping you alert and concentrated.
C8 MCT Oil
The MCT Boost is rich in C8. To put this in perspective, fats with more than 12 carbon chains (C12) are classified as long-chain triglycerides which may take longer to break down and are more likely to be stored as fat. 8
As a result, C8 is a chain that may most likely be broken down as a source of instant fuel instead of being stored as fat.
Bottom Line
There's no shame in needing a little help getting through your week. No matter the environment or time of day, Myprotein has got you covered. If you are seriously lacking energy during the week, THE MCT Boost may be the all-natural perk-up you need to fuel your ambitions.
Choose coconut or vanilla and add it to your coffee, your morning smoothie, or whatever recipe you can think of to get more energy when you need it most.