Only getting protein from meat or traditional whey protein? One of the biggest gamechangers for vegan athletes, plant-based dieters, and lean gainers alike has been choosing alternative sources of protein. The only trouble is — most plant proteins are hard to stomach.
Luckily, we've invented the best-tasting plant protein yet with THE Plant Protein, our newest plant-based innovation designed to give you Pure. Plant. Power. With 25g of protein, 4g of BCAA's,  and 4g of glutamine per serving, it's sure to take your diet and routine to the next level.
Choose from two deliciously smooth flavors, Vanilla Chai and Mocha, to build lean muscle mass and obtain more of the diverse nutrients your body needs to stay healthy and energized.
To give you better insight, we spoke to Adam Bender, one of our product technologists, who told us all about the latest supp to hit our PRO Range.
THE Plant Protein is what's known as a "complete protein". What does this mean and how is it different from other plant proteins?
"The combination of protein sourced from watermelon seeds, pumpkin seeds and peas provide quality amounts of all the essential amino acids your body needs.
By themselves, plant-based proteins usually do not provide a full spectrum of amino acids (all 9 essential amino acids), which is what makes our blend so effective and "complete"!"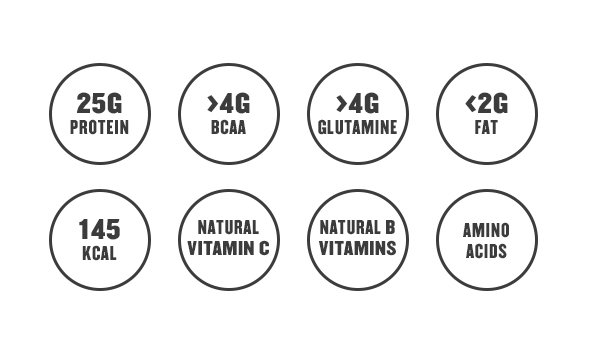 So why try plant protein over whey protein?
"Plant based proteins are a great for those who are lactose intolerant, vegetarian, or just looking to get away from the standard milk-based protein shake!
It's a great tool for consumers who do not consume animal products to reach their daily protein goals."
Take Home Message
In 2019, fitness enthusiasts from novice to expert are being more conscious and proactive about what they are putting into their bodies and where it's coming from. If you'd rather your protein not come from animals/dairy, you need THE Plant Protein.
Packed with all 9 essential amino acids, THE Plant Protein has been designed to be the most complete and best tasting plant-based protein on the market while being vegan-friendly and gluten-free.
Deriving it's protein from a diverse group of sources, THE Plant Protein contains more vitamins, minerals, fibers, and amino acids than traditional protein supplements.
Choose from Mocha or Vanilla Chai flavoring and get Pure. Plant. Power. Now.