What causes dry skin in cold weather?
For many people, winter is synonymous with dry skin and chapped lips. There is not always a one size fits all reason why this happens, but the winter time and its cold weather certainly takes a toll, unlike the warmer seasons. First of all the cold wind can absorb the important moisture from your skin, leaving it dehydrated and vulnerable. Infections are in the air and the sun and its properties that are good for your skin are in short supply.
Of course, if you have a skin condition of any sort you should contact a medical professional, but before you do, it may just be worth checking how much of the following nutrition you are getting.
Vitamin C
Vitamin C is a friend to all ages for treating a myriad of health conditions. Another benefit to add to the long list of vitamin C positives is its ability to treat dry and irritable skin, as well as keeping it at bay. It is vitamin C's antioxidant properties that make it so good for your dry skin problems.
Antioxidants, if you don't already know, help your body in its battle against 'free radicals', which are harmful compounds that are created when you turn food into energy.
In the case of your skin, free radicals can contribute to the ageing process as well as certain conditions that result in dry and itchy skin. Vitamin C and its antioxidant properties help to tackle those nasty free radicals, and so help keep your skin itch-free.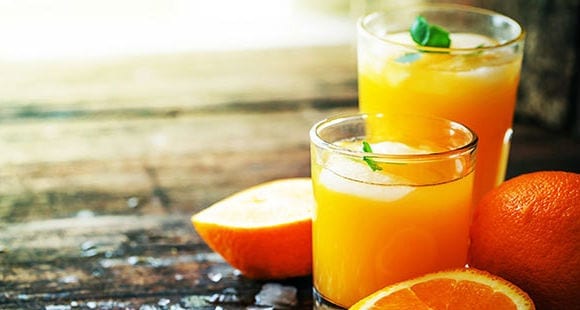 Vitamin D
If there is one vitamin everyone should religiously take in the winter, it is vitamin D. A quick recap reminds us of what it does for maintaining healthy bones and immune systems and how in those colder winter months we lose out on the free source of vitamin D we get from days filled with sunshine.
Studies have proven that people who suffer from skin conditions like eczema tend to have a lower level of vitamin D in their systems than those who don't. Even lower vitamin D levels can result in much more severe conditions.
The reason for this is vitamin D's power to help with skin cell growth, repair and metabolism. A lack can also lead to signs of premature ageing, such as wrinkles.
While your body can create its own vitamin D, you do depend on external sources from food, the sun and supplements, especially during the winter elements when the sun is scarce and the weather is fierce on your skin.
Vitamin E
Vitamin E is absolutely essential in keeping your skin moisturized and protected in the winter months. It is both a nutrient and an antioxidant. As an antioxidant, it provides the same service as mentioned with vitamin C, helping to combat free radicals that are detrimental to the health of your skin.
But what else does it do? Along with the aforementioned defences, vitamin E brings nourishment to the table. When your skin is dry and chapped from the cold, vitamin E nourishes your skin from within. This applies to wrinkles and stretch marks, too, along with the dark circles around tired-looking eyes.
As a repairer of damaged, dry skin it helps by restoring moisture, which can help with chapped lips as well as sunburn in the summer.
Vitamin K
Some say that a vitamin K deficiency is clear in your face, this is because it is integral in keeping dark spots and circles around your eyes away, along with scarring, spider veins and stretch marks.
The reason vitamin K is important in winter is that it helps to prevent blood clotting in your body, which in turn helps with the healing of bruises, wounds and scars.
Omega-3 and EFAs
Essential fatty acids, such as omega 3, which are abundant in fatty fishes and their oils have anti-inflammatory properties that, especially with your skin, can help to reduce visible swelling. More than just a defence against dry skin, it can also help with more serious conditions, such as psoriasis and acne. You need to get your EFAs from food sources and supplements as it cannot synthesize them.
Biotin
Biotin is sometimes referred to as 'vitamin H' due to the German word 'haar' and 'haut', meaning hair and skin. A deficiency of biotin can result in dry skin and scaly rashes around your eyes. By keeping your levels up you can help maintain youthful looking skin and healthy hair and nails.
Zinc
A zinc deficiency can result in dry, irritable skin, along with various other ailments. It works alongside enzymes in your body that help to reduce inflammation, so when applied to your skin it can effectively tackle swelling and irritation.
A study by Oregon State University suggests men over 19 years of age should get 11 mg of zinc per day, while women over 19 should get eight mg daily. You can also get your zinc supply naturally in foods such as beef, pork, milk, almonds and peanuts.