International Pancake Day is right around the corner and this year, we challenge you to build a better breakfast with our all new Protein Pancake Mix.  Topped off with our Peanut Butter and MCT oil, you'll get the morning carb-load you need to have sustained  energy throughout the day with "healthy fats" as added fuel to-go.
Protein-packed with 22 grams per serving, our Protein Pancake Mix is easy to make, low in sugar and fat, and is downright delicious.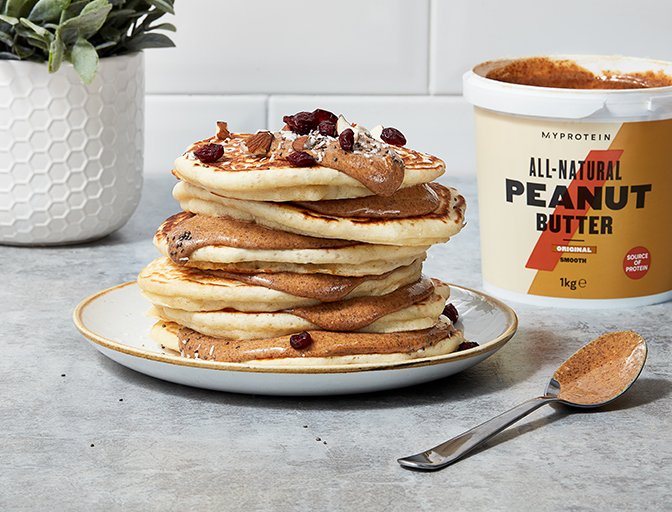 This year, we're giving you the chance to build your own breakfast bundle. On February 25th you'll be able to get one of two flavors of THE MCT Boost, All-Natural Peanut Butter, and our Protein Pancake Mix all for just $24.99. Check out our homepage on Pancake Day for a chance to upgrade your morning meal for the better. Not a fan of PB or MCTs? Shop below.