It's easy to get caught up in getting lean, adding mass, or losing weight. But don't forget about maintenance. It's vital for reaching your fitness goals especially if you want to keep your muscles and joints healthy while avoiding injury.
Lucky for you we've just upgraded our Myvitamin range with an all new collection of pills and aminos beneficial for muscle and joint health. Maintain your progress with these everyday essentials.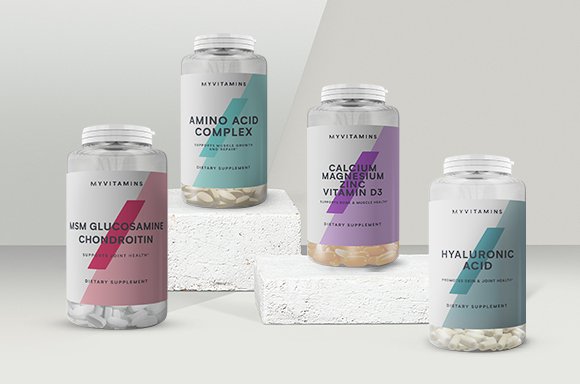 That tub of aminos taking up too much space? Our Myvitamins Amino Acid Complex easily allows you to get all the benefits of amino acid powders without the kitchen clutter.
The building blocks of protein, these amino acids will help you grow and maintain muscle mass while helping you recover from the toughest workouts.
With 60 servings in each container, you can build and repair muscle for the long-run. Shop below.