These healthy protein pumpkin cookies are super easy to make.
With healthy ingredients like chia seeds, oats, and protein, you can eat these healthy protein pumpkin cookies at any time of the day.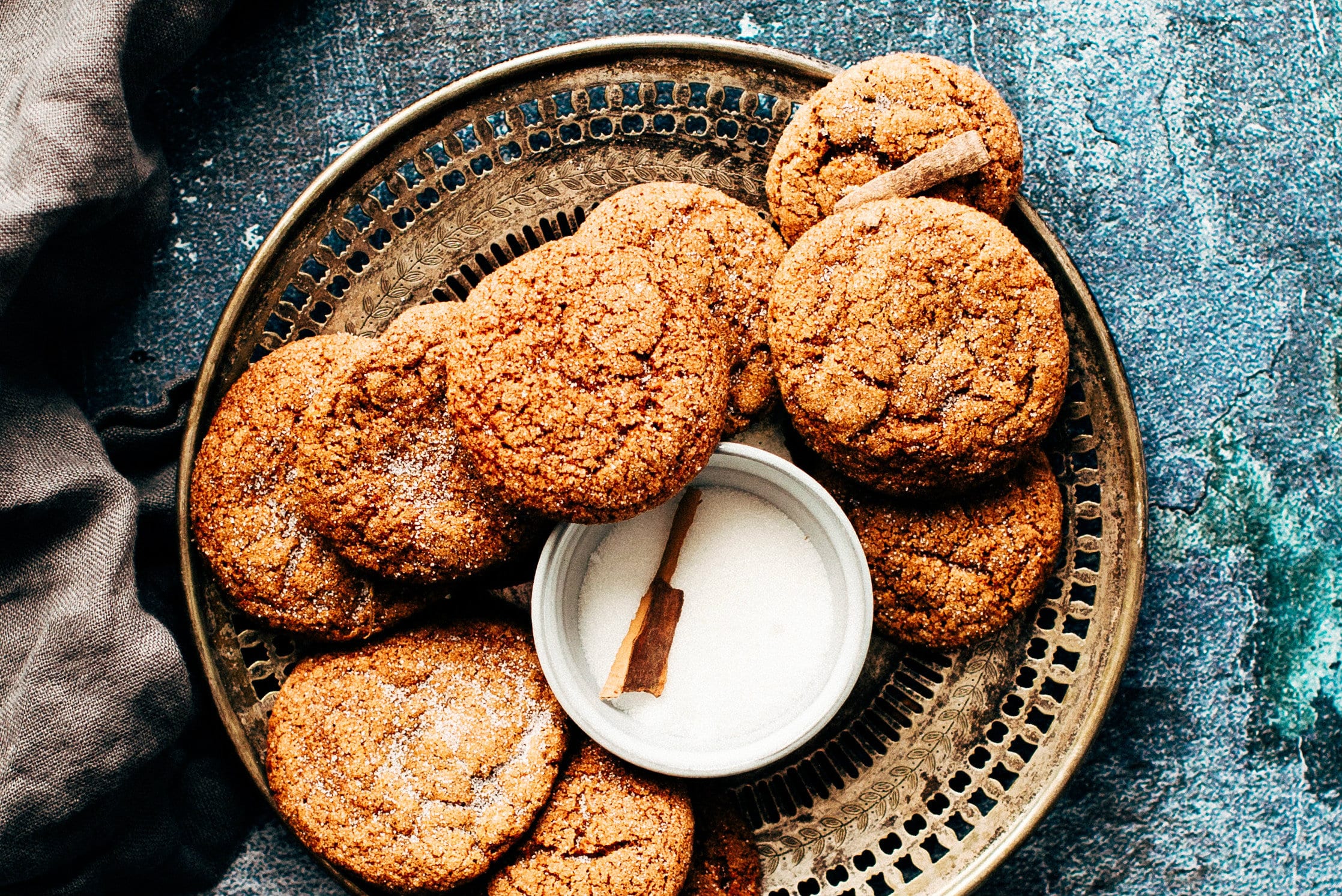 Don't forget to check out more delicious fitness recipes.
Ingredients
1/2 scoop Vanilla Impact Whey (15g)*
1/2 cup quick oats  (1oz/20g)
1/2 cup canned pumpkin (4oz/120g)
1/2 tbsp. Chia Seeds (0.2oz/6g)
1 tbsp. egg white or egg substitute
1/4 cup unsweetened almond milk (60ml)
1/2 tsp. of cinnamon
1/2 tsp. of baking powder
Sweetener (optional)
Fat free cream cheese for filling (optional)
Method
1. Mix all ingredients in one bowl until completely smooth.
2. Allow the batter sit for 5-10 minutes to thicken.
3. Drop the batter on a cookie sheet in 1-2 tbsp. dollops, at least 2 inches apart (parchment paper or baking mat recommended).
4. Bake at 350°F for 23-25 minutes.
5. Remove and allow the cookies to cool. Eat plain or make sandwiches with fat free cream cheese whisked with a little of your favourite whey protein.
---
*These are great with Salted Caramel and Cinnamon Roll Impact Whey Protein, too.
---
Macros for 6 Plain Cookies
Calories: 230        Protein: 20 g          Fat: 4 g          Carbs: 29 g
---
Enjoy this healthy protein pumpkin cookies recipe? Check out more delicious fitness recipes.