Protein Brownie Recipe | Ultimate Flourless Brownie Pizza
This ultimate protein brownie recipe will become your go-to healthy brownie recipe whenever you need a sweet fix. They're so fudgey that you won't even realize that they're good for you!
Don't forget to check out our collection of delicious fitness recipes.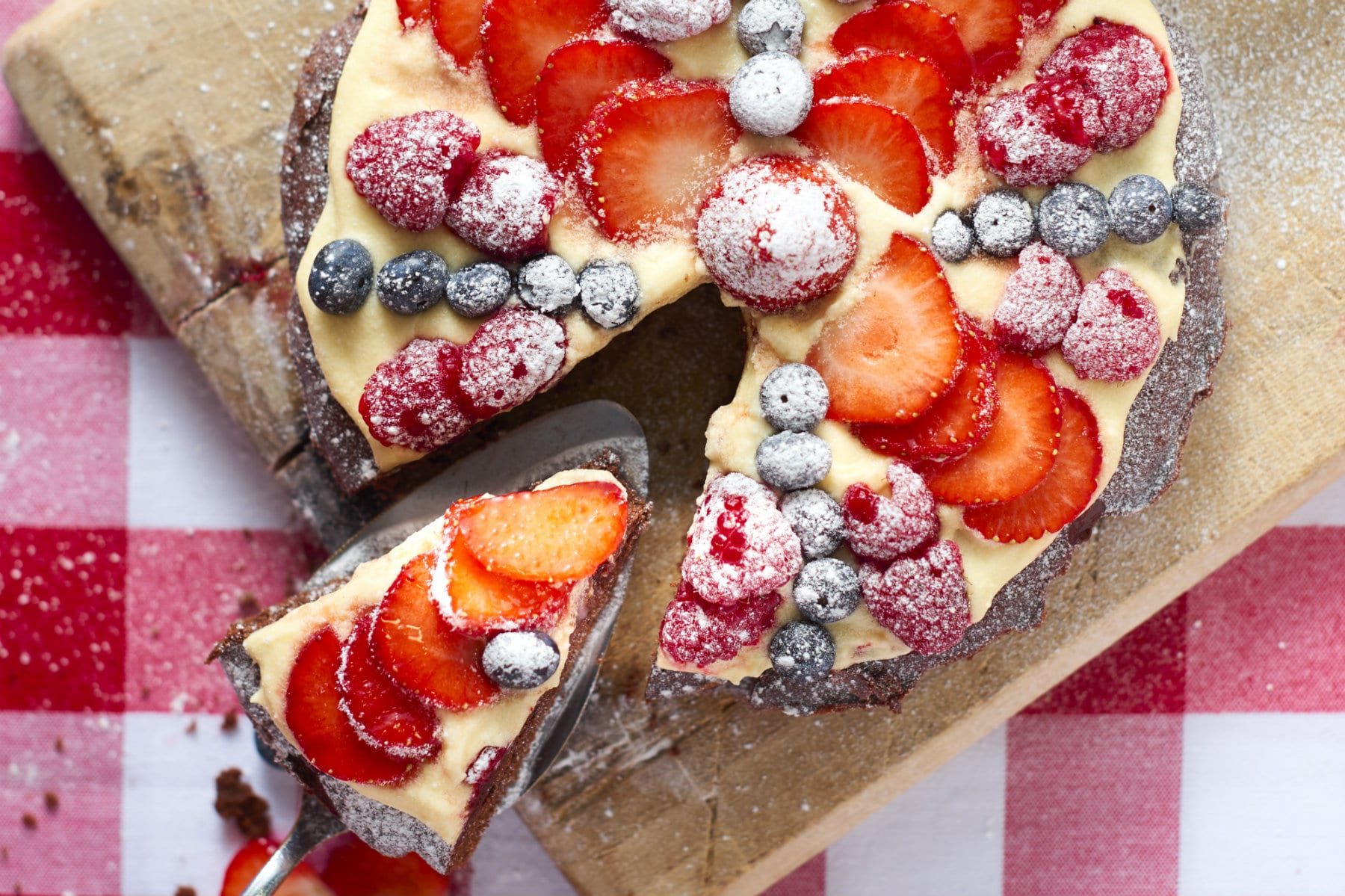 Ingredients
For the brownie pizza:
3 medium-sized ripe bananas
1/3 cup + 2 tbsp. (100ml) apple sauce
3 scoops (90g) Impact Whey Protein (Chocolate Brownie Batter flavor)
1 cup (100g) cacao powder
Dash milk (if needed)
For the topping (optional):
Method
1. Preheat oven to 350°F.
2. Next, make the brownie batter. Add the ripe bananas, apple sauce, Impact Whey Protein and cacao powder into a blender and process until just smooth, without over-processing. The mixture should be thick but still pourable. If the mixture is too thick, add a dash of milk and process again.
3. Use a low-calorie cooking spray to spray the bottom of a round pizza pan (the type without holes in the bottom). Pour the batter into the pizza pan and bake for 30-35 minutes, or until an inserted toothpick or knife comes out clean.
4. Remove from the oven and allow to cool in the pan completely.
5. Once cooled, whisk together the reduced-fat cream cheese with the Vanilla Flavdrops or a scoop of Vanilla Impact Whey and spread over brownie pizza.
6. Top with blueberries, raspberries and strawberries, then cut into slices. Keep the brownie in the pan, cover with plastic wrap and store in the fridge for up to 3 days.
Enjoy this recipe? Check out our collection of delicious fitness recipes!