This protein-packed dessert from @vegamelon is easy to make and fun to bake. Grab a friend and get to it!
Ingredients
Wet Mixture
1 ½ cups cooked black beans (300g, or drained from a can)
2 large ripe bananas (. 250g)
¼ cup of All-Natural Peanut Butter (64g)
¾ cup of plant-based milk (180g)
1/3 cup maple syrup (80g), or flavdrops for the best taste

Dry Mixture
½ cup of rolled oats (40g), ground into flour
½ cup of cocoa powder (40g)
1 ¼ cup tsp of baking powder (6g)
1 scoop of THE Plant Protein (Mocha) (41g)
Pinch of salt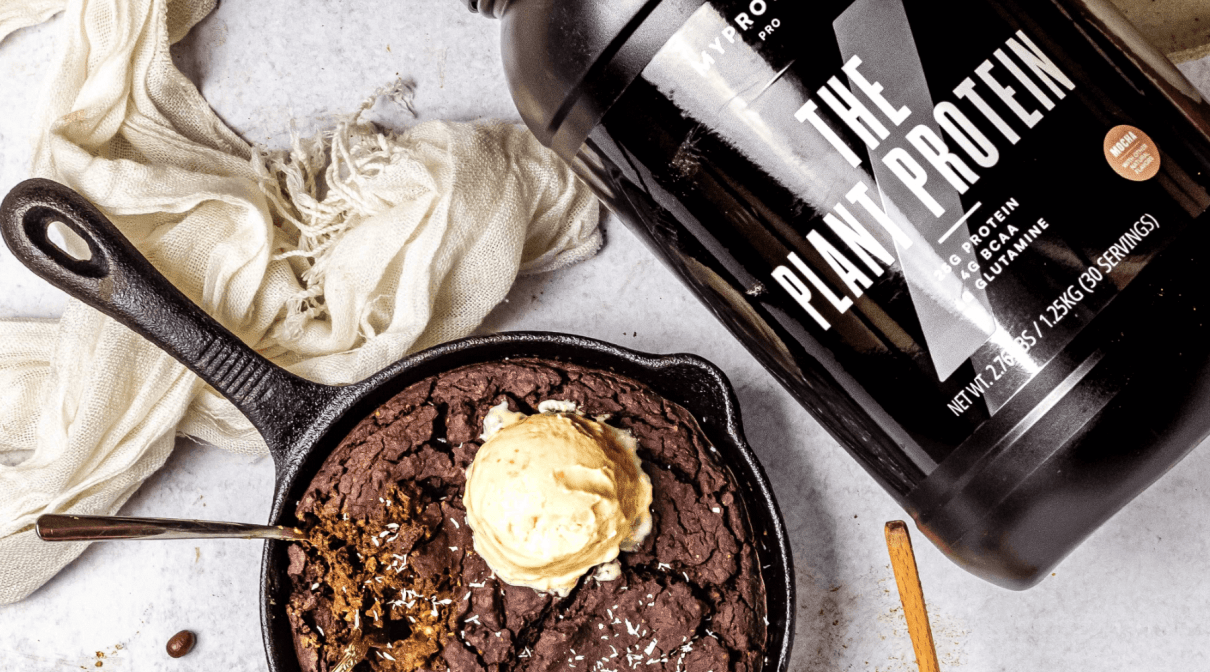 Method
Preheat your oven to 350F . Grease an 8-inch cast iron skillet or an 8×8 inch baking pan.
In a food processor, combine all the wet ingredients and blend until smooth.
Whisk together all the dry ingredients in a large bowl, then pour the wet mixture into the dry.
Mix until combined, and transfer the batter into the greased pan / skillet.
Bake for 35-40 minutes, or until the center of the brownie is set.
Let cool for at least 15 minutes before serving. Enjoy!