Every chance we get, we want to help you build a better meal. Here, we show you how you can use Myprotein PRO Range products to build a better breakfast.
Made with THE Plant Protein and THE MCT Boost, this smoothie bowl is packed with plant-based protein and healthy fats sure to give you the all natural boost of energy you need to make the most out of your day.
Get all the antioxidants and energy you need to fuel your morning routine with this easy to blend berry bowl.
Ingredients
Frozen strawberries (1 cup)
Frozen blueberries (1 cup)
Frozen raspberries (1 cup)
THE Plant Protein -Mocha (1 scoop)
THE MCT Boost (1 tbsp)
Method
Add all the ingredients to a blender and blend until completely smooth.
Pour into a bowl and add the toppings that you like the most or copy the ones shown in this video — chopped banana, granola, strawberries, blueberries, strawberries cacao nibs, and mint
Want more smoothie recipes? Try this next: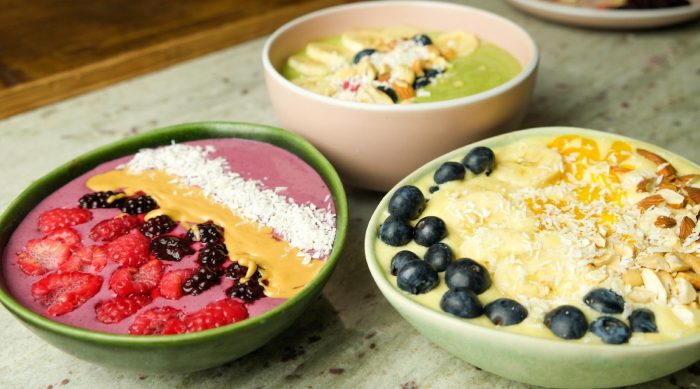 What better way to start your day than with a boost of essential vitamins?