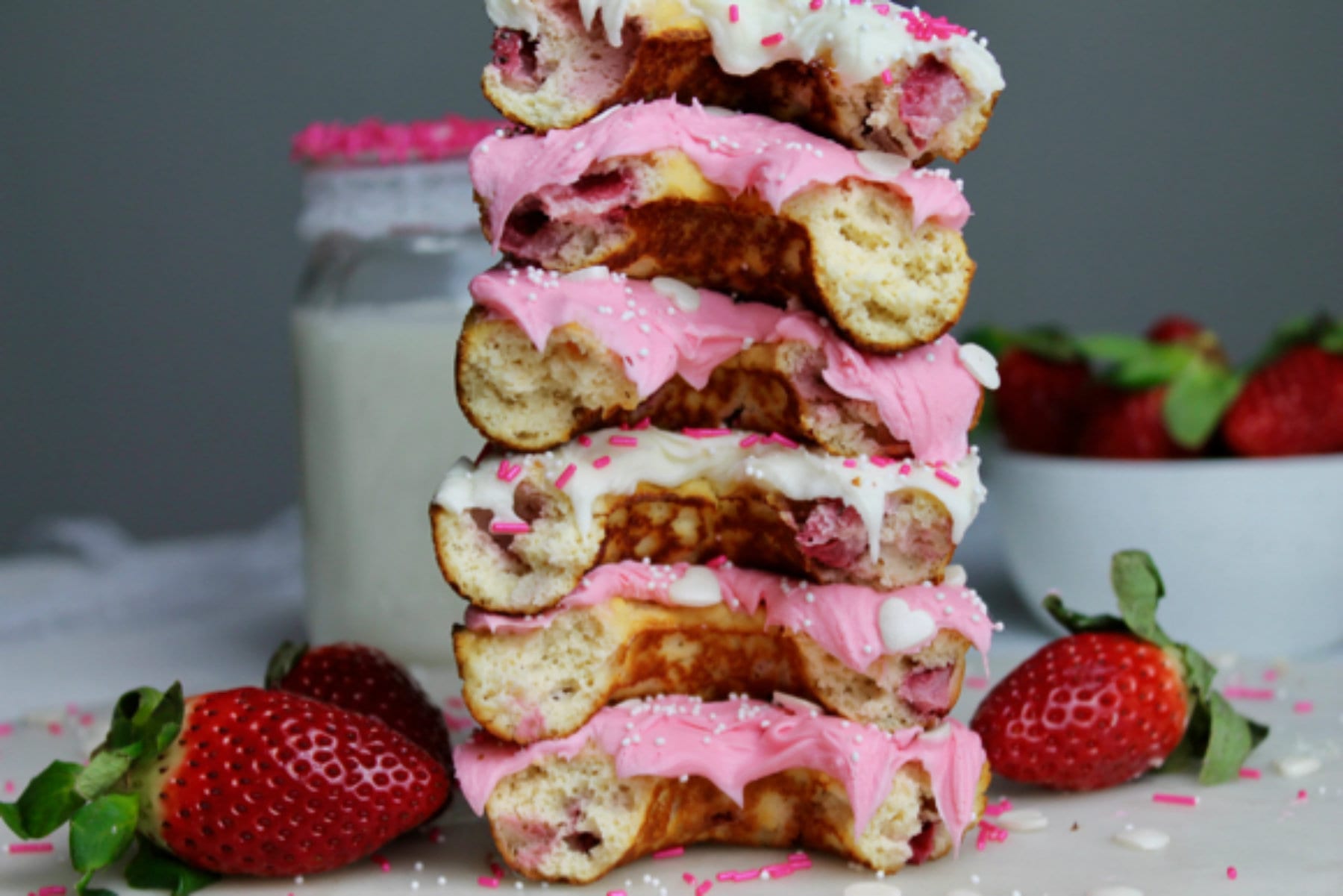 Ingredients
1 scoop Strawberry Cream Impact Whey
1/2 cup unsweetened applesauce (113g/4oz)
3 tbsp. egg substitute (46ml)
2 tbsp. coconut flour
2 tbsp. almond flour
1/2 tsp. baking powder
1/4 tsp. vanilla extract
1/4 cup chopped strawberries (35g/1oz)
Method
 1. Chop strawberries into small pieces and set aside.
 2. Mix remaining ingredients til smooth.
 3. Stir in chopped strawberries.
 4. Coat donut pan with nonstick spray and fill with batter.
 5. Bake at 350 F for 25 minutes.
 6. Let them cool.
 7. Eat plain or top with frosting and sprinkles.
 *Don't have a donut pan? Bake as muffins or bars! (adjust baking time accordingly).
---
NUTRITIONAL INFORMATION
PER DONUT
84 calories | 8 g protein | 3 g fat | 10 g carbs