This chocolate peanut butter lava cake recipe is a healthy, high-protein dessert with no added sugar and 24g protein, made right in the microwave. Simple and delicious!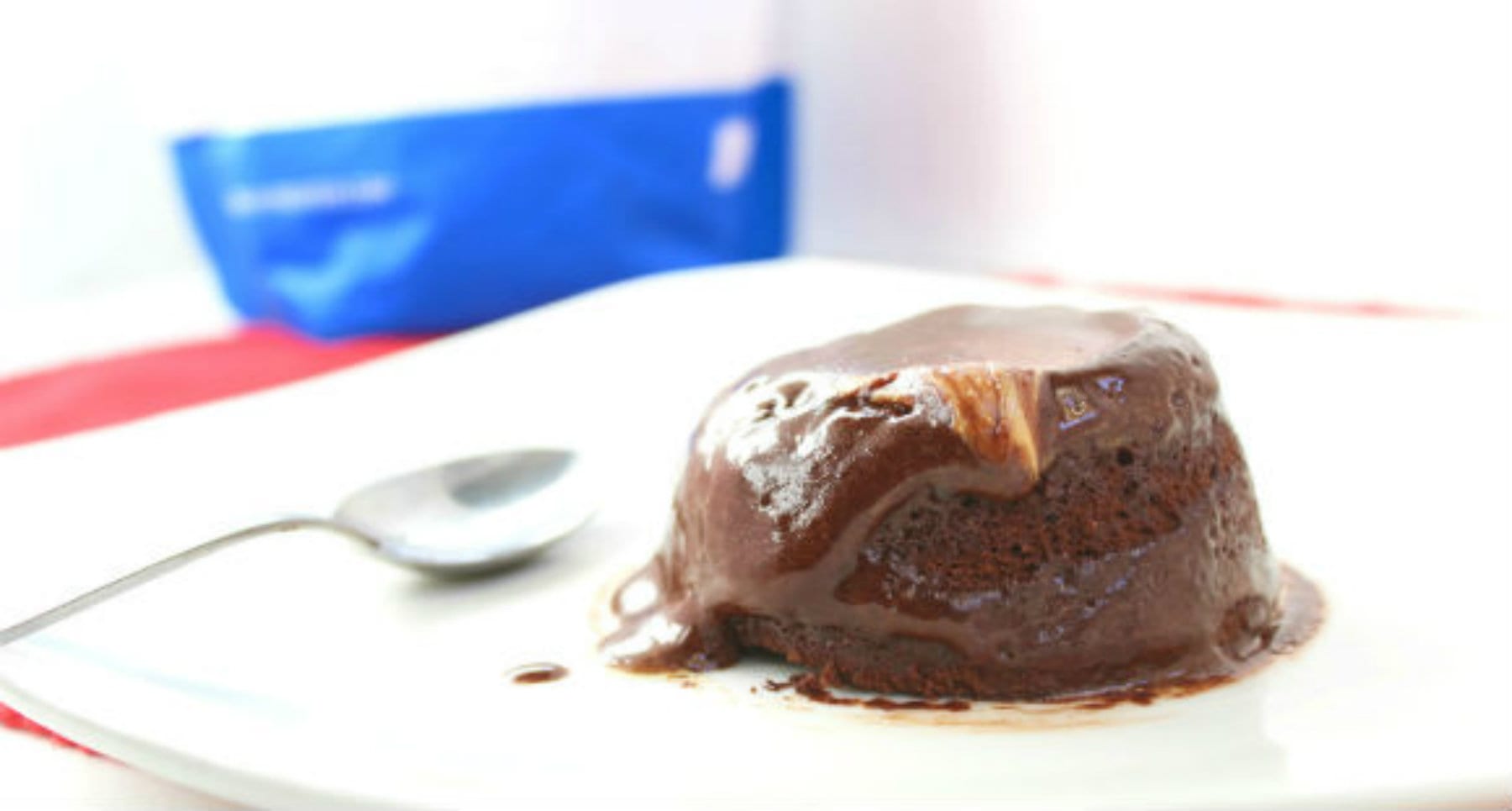 Ingredients
1 scoop (25g) Impact Whey – Chocolate Stevia flavor
1 tablespoon (6g) unsweetened cocoa powder
1/4 teaspoon baking powder
1 teaspoon (5ml) vanilla extract
3 tablespoons (45ml) unsweetened vanilla almond milk
2 teaspoons (10ml) olive oil
3-4 drops Natural Chocolate Flavdrops
1 tablespoon (16g) natural Peanut Butter
Method
1. Lightly grease a one cup, microwave-safe bowl with nonstick cooking spray.
2. In a separate bowl, mix together first three ingredients.
3. Add vanilla, oil, almond milk, and flavdrops, and mix to combine.
4. Pour half of batter mixture into greased dish.
5. Add Peanut Butter to middle of the batter.
6. Top with remaining batter, and microwave on high for 20-25 seconds.
7. Let it cool for 1 minute, and transfer to plate, or enjoy as it is.
---
Macros: For 1 Serving
305 calories | 24 g protein | 21 g fat | 7 g carbs