Apple pie oatmeal is the healthy breakfast-dessert hybrid you've been waiting for.
The warm flavors of apple and cinnamon are absolute breakfast perfection. Using sugar-free Apple Flavdrops and Sugar-Free Maple Syrup means you can eat your deliciously sweet apple pie oatmeal guilt-free. Mix in a scoop of whey protein to keep you full 'till lunch.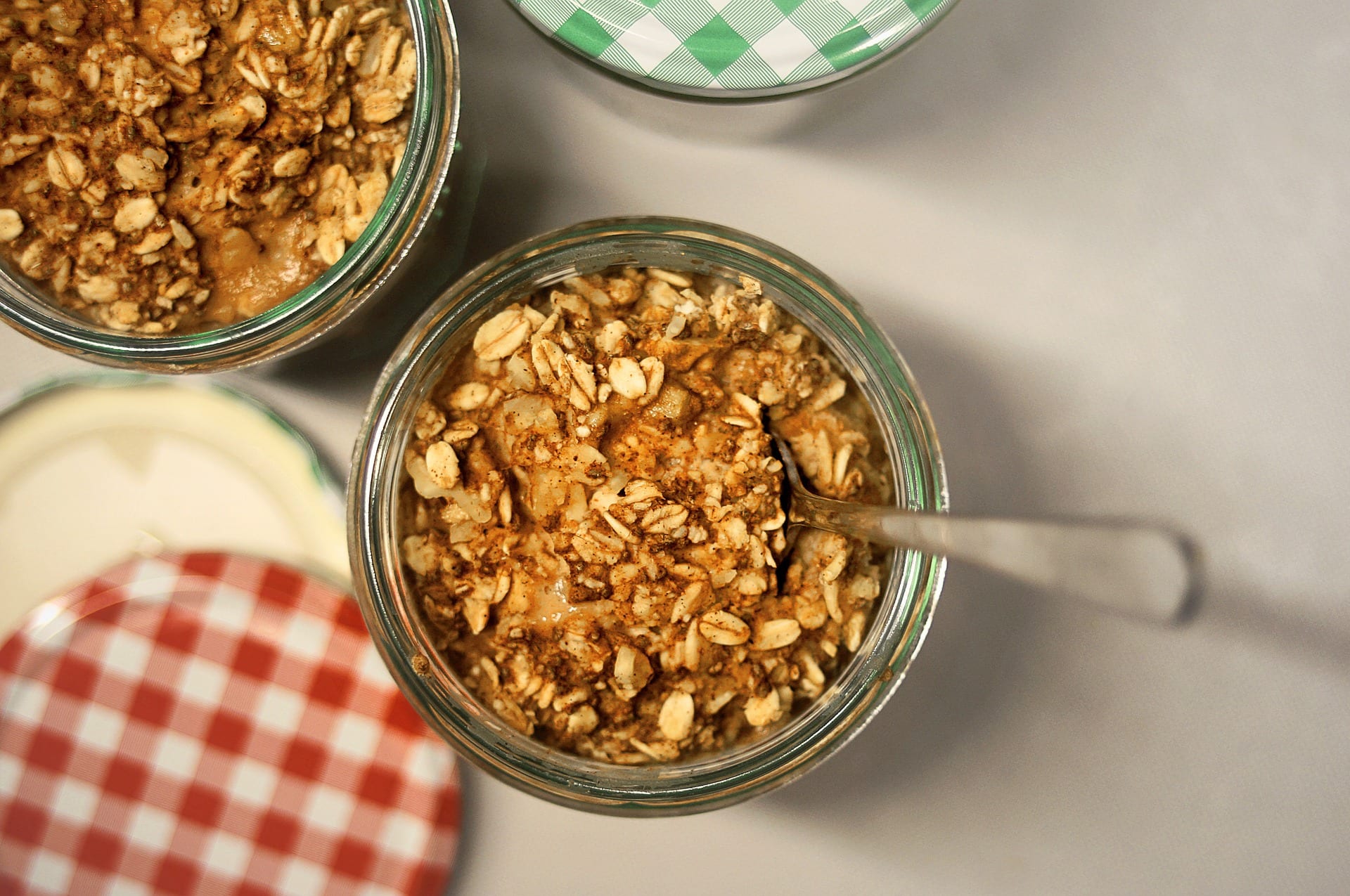 Don't forget to check out more delicious healthy recipes.
Ingredients
1/2 cup oats (40g / 1.5oz)
1 1/4 cup milk or water (300ml) – we find it best to use half milk and half water for the best consistency
1/2 scoop Vanilla Impact Whey Protein
4-6 Apple Flavdrops
1/2 tsp. cinnamon
1/2 medium apple (60g / 2oz)
Method
1. First, peel and chop the apple into small pieces and set aside.
2. Next, place a small sauce pan on a medium heat and add the oats and milk/water. Stir and cook for 3-5 minutes until you reach your desired consistency, stirring occasionally.
3. Once cooked, stir in Flavdrops, cinnamon, and maple syrup and transfer to a bowl. Top with chopped apple and a little more maple syrup. Breakfast perfection.
---
Enjoy this apple pie oats recipe? Check out more delicious healthy recipes.