More and more the experiences of professional Esports gaming teams and expert research highlights why nutrition is the key to maximizing Esports success.

Nutrition is one way that many of the world's leading teams are encouraging their players to stay at the top. While a somewhat myopic view of the gaming world will typically see an out-of-shape sloth lazing in an armchair surrounded by junk food in front of a screen with a joystick in their hand, such stereotypes and clichés are nowadays more akin to the same image of a professional footballer nursing their tenth pint the night before an important match. More so, the ancient cliché of the flabby baseball player has been replaced by the world staged by athletes in peak physical condition.

If you're rekt before the job is done, then it's game over.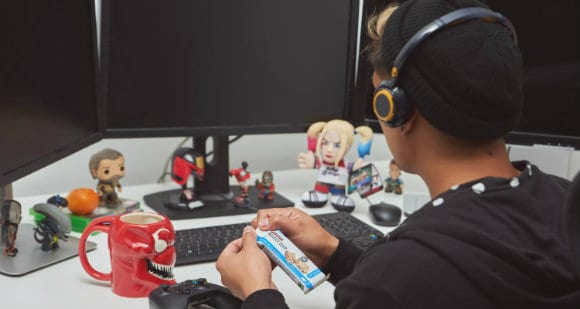 Salty? Here's what you need to know.
The point is that all sports have their dark days when the world isn't quite ready to understand it and the players of the sport have gotten there via opportunity and a whole lot of talent. The next natural step in the evolution of any sport, however, is buffing. While in rugby, getting buff means progressing with certain developments that are clear to the naked eye, buffing in Esports is just as relevant: it is about reaching the next level and empowering an element of your virtual game so that you can succeed.

Looking after yourself physically has positive effects on your mental health, and gaming is a thinking man's sport. Esports is a mentally exhausting arena, so no matter your talent, entering that field when your mental health, energy and concentration are worse for wear is no different to strapping on a pair of football boots with tired legs. You're taking your gaming seriously, right? You want to reach the heights the same as Olympic athletes go for gold? It's time to fuel that ambition.

Though extensive research into the effects of good nutrition on gaming has yet to be carried out, the proof is already out there that backs up the effects of a healthy diet on your frame of mind, your energy levels and your ability to concentrate (think school exams).
So what's the right way to do it?
Get Your Protein & Carbs
Proteins and carbs shouldn't just be for football players to focus on. They are the building blocks of our body's mechanics, our fuel that keeps us going. Yes, they contribute to the development of muscle, but they also keep your body and mind functioning as they need to.
Get Your Fats But Cut Down on Sugar
You might well get your glucose in as a last resort pick me up when the game is running into the later hours, but keep it as reserve ammo. A sugar crash is the last thing you need mid-gameplay. While sugar and sweets may seem the best and easiest form of fuel, they are essentially the same as putting the wrong petrol in your car. The energy you get from sugar and sweets is used up quickly and not in the most efficient way. By spiking your glucose levels your energy, concentration and motivation will be inconsistent, which can also affect your mood and mental capacity. You may find that cutting out sugar actually results in a boost in your energy levels.

As for fats, you may think that cutting those out is the healthy choice but your body needs fats as much as it needs protein. There are good fats that your body wants. The bad fats tend to come hand in hand with the types of carbs you don't want. There are good kinds and bad 'empty' kinds, such as refined carbs that don't provide the proper fuel that you need. The same goes for fat. Fats deliver fat-soluble vitamins that are a great source of energy when you need it. There is also the bad type that can cause clogged arteries, heart troubles, and higher cholesterol.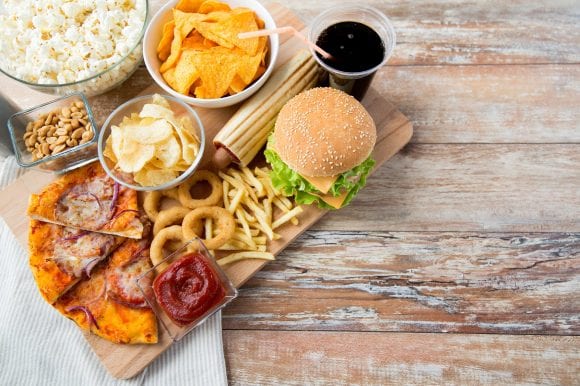 Limit The Junk Food
If this is beginning to look like a list of things you can't have, think again. The trouble with junk food is basically that you do not need it, that it is a substandard form of what your body needs. Your body needs carbs, as we've already advised, but there is a good and a bad kind.

Junk food is comprised of refined carbs, which also go by the name of 'empty carbs'. Your body will burn through these and leave you hungry a short time later. That's why you may find that you can devour so much junk food. It's not necessarily that you have a greater appetite, it's that you need to fuel up on carbs that last and that your system burns slowly. For example, if you're a fan of bread or quick sandwiches this can be easily fixed with wholegrain bread. Better yet, knock bread on the head altogether and replace it with grains, seeds and oats. Snacking on crisps and chips? The healthy version of that is sweet potatoes.

Make the most of the slow-burning carbs before a long session. They will keep you going and you can venture into the battle ahead knowing that your energy levels won't suffer.
Last but not least, hydrate!