I'm not sure if you heard, but there was a bit of a pandemic blowing around the last year and a half… 
Yeah, shocking that one, and a bit of a headache altogether. 
This pandemic has brought with it many of its own issues, too many to name, but it has also brought to light other major problems that were once afterthoughts.  
The pandemic has been fanning the flames of these issues making them significantly worse than before all of this began. 
One of the more notable problems our healthcare service and community are facing is the overwhelming wave of people coming forward with an eating disorder.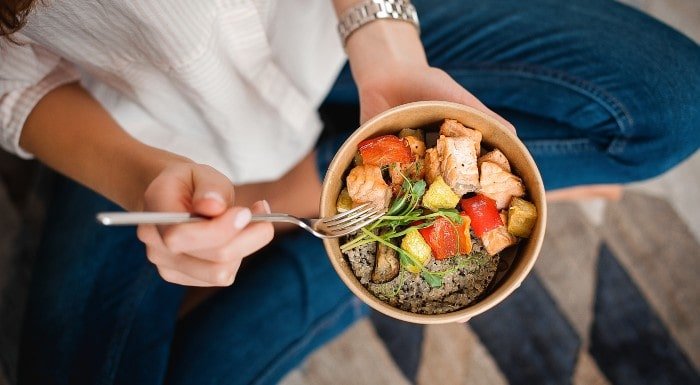 A new pandemic?
The BBC have published several articles recently highlighting just how dire the rise in eating disorder support demand has become. The COVID-19 pandemic has been described as the "perfect storm" for the rise in eating disorders.1 
In March of this year a cross-party group of 40 MPs and Lords asked for additional funding for mental health provision (in relation to eating disorders).2 
Of this, however, the Independent has revealed that most of the money that was provided to fund additional support to those with eating disorders has been diverted elsewhere.3 
So, just how bad has the situation got? 
Well, BEAT, the eating disorder charity, have reported a 173% increase in demand for support between February 2020 and January 2021.4  
BEAT has also seen an 81% increase in contact across all of their own Helpline channels. This includes a 162% rise in social media contact and a 139% surge in online group attendance. 
Data from NHS digital shows that, since 2016, the number of eating disorder cases being treated in hospitals has more than doubled (from just over 10,000 to now just over 22,000).5 The data from NHS digital shows that waiting times are also increasing dramatically and individuals with urgent need for support are waiting longer and longer.6 
We're still waiting for more data to emerge to show how things have changed from between early 2020 to now but we're not getting our hopes up for the situation to have improved. In fact, a smart person would bet the other way. 
Another serious concern is if those with eating disorders may be more susceptible to more severe symptoms if they contract COVID-19.7 Additionally, one healthcare expert is worried that the health services are currently underreporting mortality statistics from eating disorder conditions (which are already well known to have the highest rate of mortality among mental health disorders).8 
Why are eating disorders on the rise?
Researchers Dr. Dawn Branley-Bell & Dr. Catherine Talbot set out to explore the impact of COVID-19 and lockdown on those with eating disorders.9 
They conducted a survey and collected answers from 129 individuals currently experiencing, or in recovery from, an eating disorder during the early stages of the UK pandemic lockdown. 
The answers collected don't paint a pleasant picture. 
It's worth keeping in mind that the data was collected relatively early on in all of this (within the first lockdown) but the two researchers found that an overwhelming majority (86.7%) of their participants reported that their symptoms had worsened as a result of the pandemic, with over 30% reporting their symptoms were much worse. 
But why? 
The researchers asked questions revolving around eight core themes:
Disruption to living situation

 

Increased social isolation and reduced access to usual support networks

 

Changes to physical activity rates

 

Reduced access to healthcare services

 

Disruption to routine and perceived control

 

Increased exposure to triggering messages

 

Changes to the individual's relationship with food

 

Positive outcomes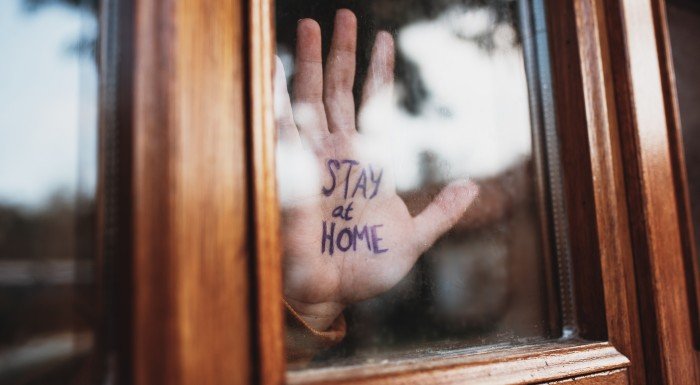 Disruption to living situation
85% of survey participants felt changes to their living situation had worsened their ED symptoms. This was down to increased interpersonal stress (disputes with family etc.), hiding their condition from loved ones and others, increased scrutiny, increased pressure to eat more or control their eating and, in some cases, a loss of control over their diet.  
Environment plays such an important part in recovery and, with the added strain of lockdown, reduced activity, and increases in stress and anxiety, an individual with ED may not have the same supportive, compassionate, or "safe" environment they're accustomed to and need for their recovery. 
Increased social isolation and reduced access to usual support networks
86% of the survey sample felt greater feelings of isolation beyond what they'd normally feel during lockdown. Spending time with friends and family can be a critical factor in ED recovery and support. 
Additionally, more time with an undistracted self can lead to more body checking and critical self-talk. Many will also rely on social situations to provide security for when they eat. Without this they may be more prone to binge eating or not eating at all. 
Changes to physical activity rates
Around 37% of participants reportedly increased their physical activity due to concerns around weight gain with being stuck inside. Some participants actually reported a decrease in the symptoms of their respective ED but said they were now compensating with exercise instead. 
Reduced access to healthcare services 
Due to the overwhelming burden of the COVID-19 pandemic on the healthcare service many survey participants reported being prematurely discharged from inpatient units, having treatment suspended, remaining on a waiting list for treatment, and receiving limited post-diagnostic support. 
Disruption to routine and perceived control
Control is an important factor in many ED cases. Individuals with EDs may feel or have experienced a loss of control over important aspects of their life and or body. To redeem some semblance of control they turn to their diet, exercise and overall physical health.  
The control aspect becomes such that the thing which they are trying to have complete control over (to compensate for loss of) ironically then morphs into controlling them.  
Having some of their basic freedoms ripped from them (such as being forced to stay inside with lockdown) can be extremely triggering, particularly for those cases where control is such an important factor. 
Additionally, two thirds of participants felt that their routine had been disrupted due to lockdown. Routine is an important part of recovery and disruption to routine can feel like loss of control as well as lead to increased body checking and ruminating about bodyweight, diet and exercise.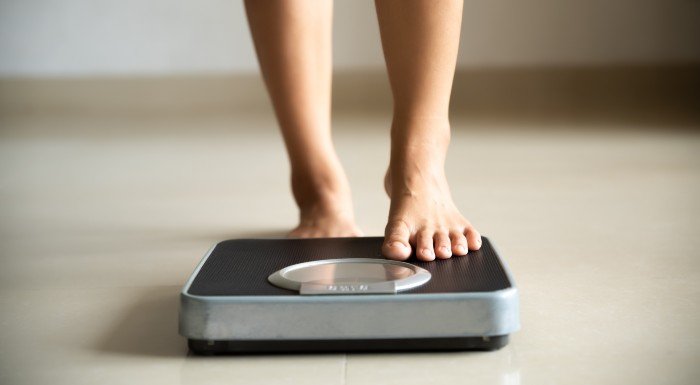 Increased exposure to triggering messages
More than 80% of those surveyed had stated their time online had increased, particularly time engaging in social media. Social media is a known trigger for those with image and diet disorders and this is exemplified in this study when we discover that more than 50% of respondents reported that this increase in time online had worsened their symptoms. 
How many times have you seen messages about "losing weight for lockdown lifting" or anything related to weight gain during lockdown? Imagine how this would impact someone in the midst of an eating disorder who checks their weight multiple times per day.

Changes to the individual's relationship with food
The first lockdown, which seems like a lifetime ago, was an unprecedented time. One of the odder occurrences was the hoarding of household items and foods. I'm sure we all remember the toilet roll drought of 2020. 
For people with EDs though the reality of this was either having an overabundance of food in the house or not having access to the foods which would have fallen into their "safe" category or were part of their routine at that time. 
Either scenario would have manifested in increased stress, anxiety, lower mood and overall mental health state. Considering low mood is one of the greatest predictors of ED behavior it's no surprise then that we saw a rise in symptoms as a result of changes to shopping behaviours. 
Positive outcomes
The study wasn't all doom and gloom. One of the more interesting points was seeing how the pandemic had impacted those with EDs in a positive manner.  
For instance, even though there was reduced physical access to usual support networks, some participants reported using the internet and social media (e.g., Facebook groups, WhatsApp, and YouTube) to speak to friends, access support from ED communities, and to follow others' journeys to recovery. 
Additionally, for younger individuals with EDs or those who were not living alone, some found it beneficial to have family members, loved ones, and friends in the household for added support and security. 
Overall, this study highlights and explores the intricacies of the pandemic's impact on individuals with EDs and, hopefully, shows why the rate of those seeking ED treatment and support has increased so dramatically. 
What can we do about it and what resources are available?
This is a difficult question to answer because it depends entirely on who is reading this. 
If you're someone who is enduring these issues then there are a whole range of things you can do, and that you can do starting today. 
First of all, it goes without saying, and we hope that you realize, that no matter how much your ED is trying to convince you that you are, you are not alone. 
Arguably the most helpful thing you could do today is to find someone you can trust to talk to who will be able to offer a non-judgemental space for which you can open up about what you are going through. 
Be this a friend or family member, even a work colleague, it can be incredibly helpful. We'd also highly recommend reaching out to an ED organization or charity. They're experts in their field and highly effective communicators.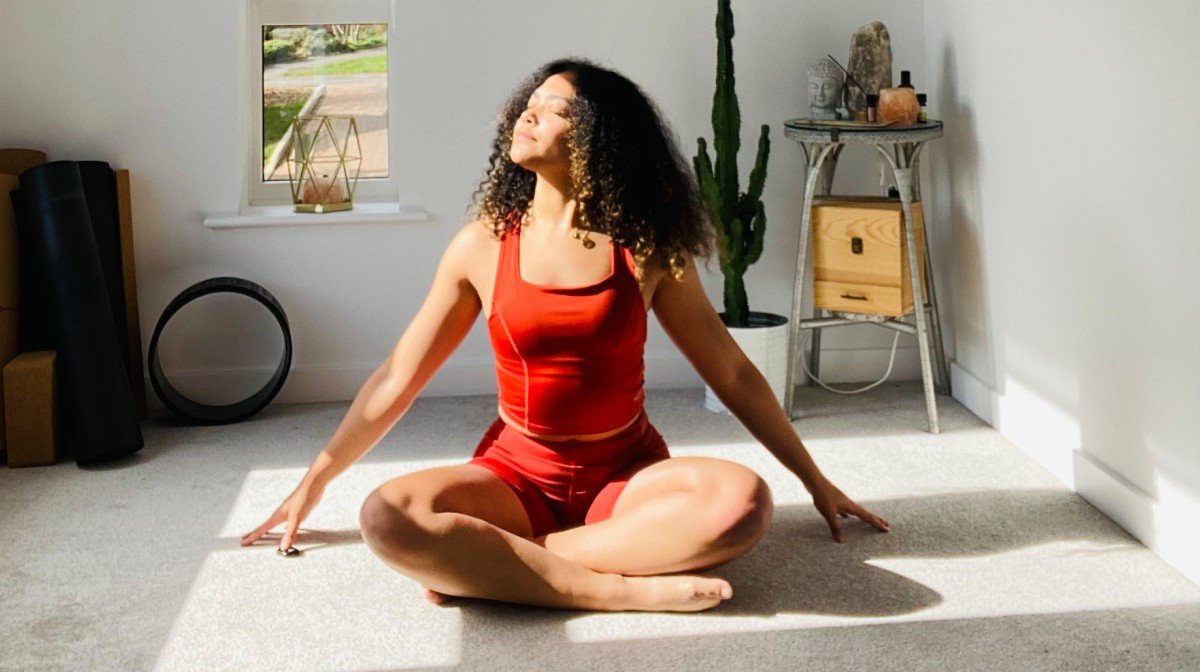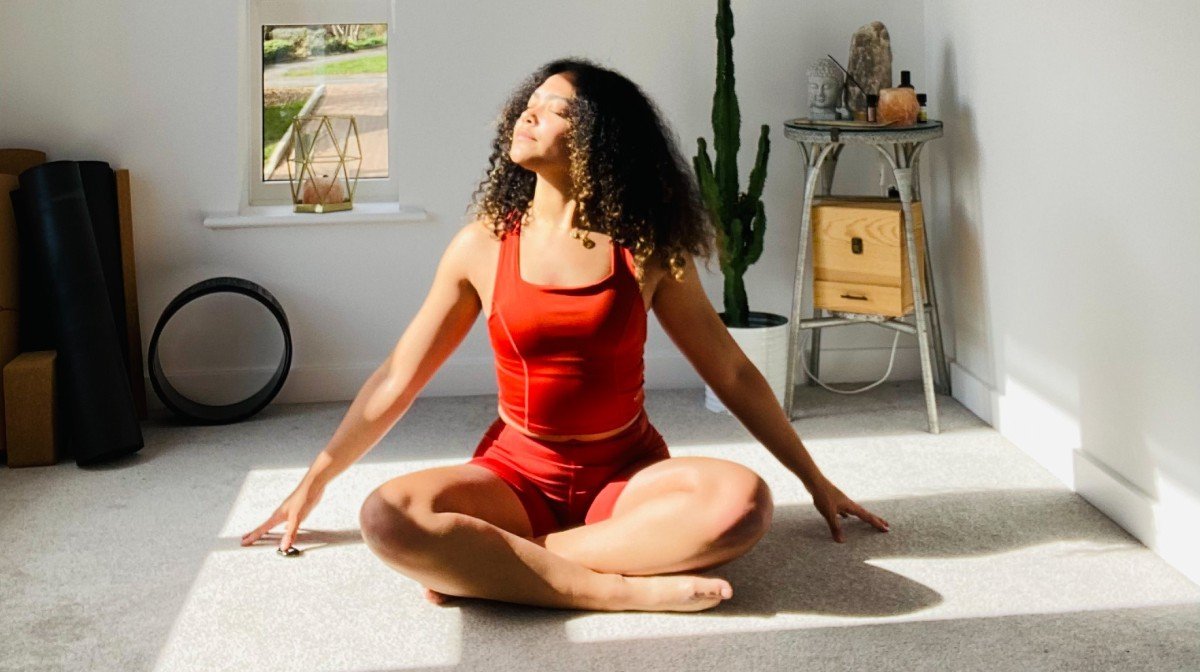 It may also be helpful to seek out supportive communities online, begin to audit your social media (to remove any weight and body focused channels) and download apps to help you manage your emotional state such as for mindfulness and meditation. 
If you're someone who knows somebody else living with an ED or would just like to be more supportive in the case that you encounter a person who is in their recovery then, again, there are many things you can do. 
Obviously reverse engineering what we just discussed would be helpful; offering a non-judgemental space where you're offering the role of listener, not adviser, and simply giving that person a secure place to open up and talk about their experiences. Also knowing where to point them to should they ask for support. 
I'd also suggest doing a bit of research into the lived experiences of those with EDs themselves. It can help develop an overall better understanding of what a person living with this condition is going through and allow you to better empathize and communicate with them. 
It's critical that you realize your job here is not to "fix" but simply to support. Trying to "fix" the issue may actually just make it much worse. 
Take home message
I think it goes without saying; the pandemic sucks. 
It's been a particularly difficult time for those with EDs with rates of those seeking support and waiting list times skyrocketing. 
Lockdowns have caused many more issues than we ever anticipated and this is no different for those struggling with EDs. 
It's not all bad news though; communities of those with EDs (survivors, thrivers and overcomers) are rising from the ashes of this pandemic and offering a safe place of support and trust to those who are struggling. 
If you're in the midst of recovery, you're not alone. There is support out there for you and it doesn't always have to be at the top of a waiting list. 
For those who know of, or care about someone going through this you can help too. Remember though, don't try to fix, just be there to support. 
One of our greatest tools in overcoming EDs is communication; either finding someone we can communicate with or being the person who can offer a non-judgemental space of listening. Together we can overcome these issues; they don't have to define you or last forever. 
Want more information or support?
READ THIS NEXT: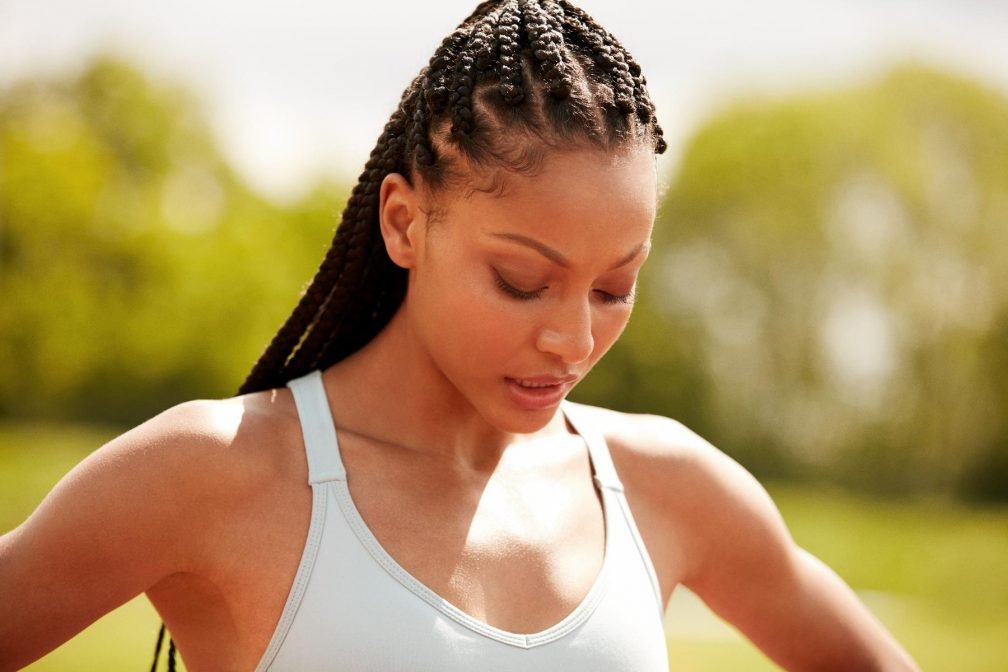 Are any diets no.1 for weight loss? Find out this and more...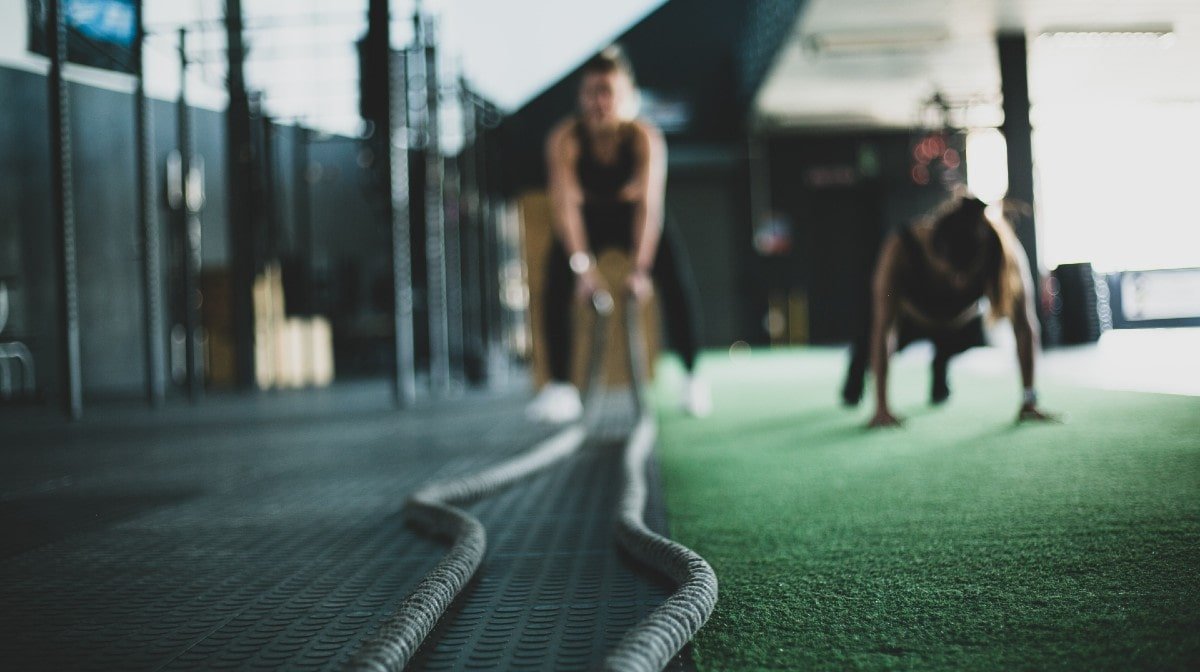 And in some cases it can have a positive effect.
Our articles should be used for informational and educational purposes only and are not intended to be taken as medical advice. If you're concerned, consult a health professional before taking dietary supplements or introducing any major changes to your diet.