A "mover and shaker" is defined as someone who has power and influence in a given field or activity; one who accomplishes tasks and gets things done.
In 2019, it's not always easy to fit exercise into your busy work-schedule. However, it's important to remember that you have the power and the influence to set goals and act on them.
If you want to get fit, set aside the time and the rest will follow.
Since landing in New York City, Myprotein has seen some of the most ambitious individuals that the home of the brave has to offer; individuals actively setting aside time to get fit regardless of an on-the-go lifestyle and roughly 4-6 months of seriously cold east coast weather.
Inspired by these men and women, we had to get to know them and figure out what keeps them so driven and active.
These are the Movers and Shakers of New York City.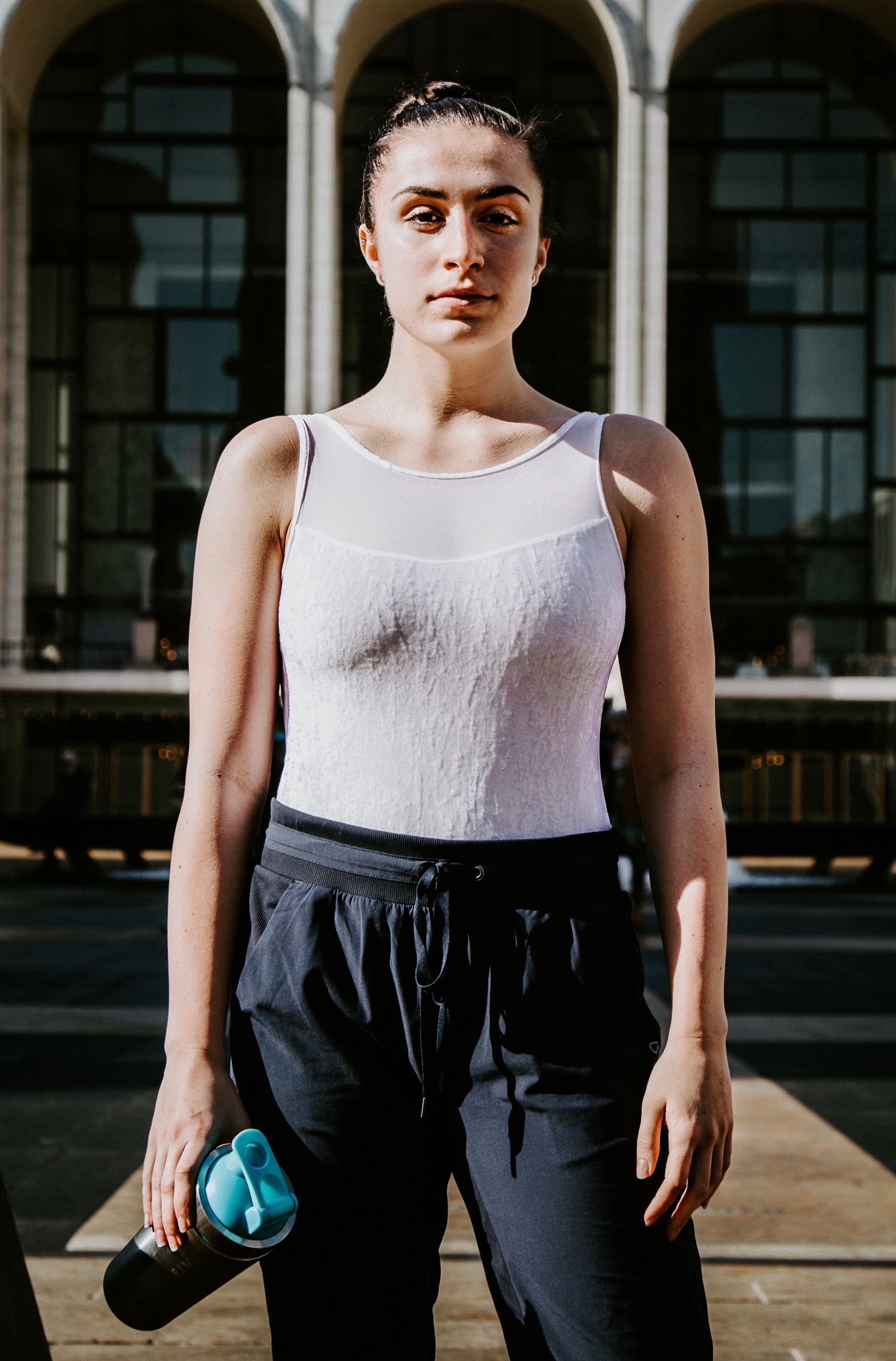 Meet Becca. Becca is a dancer at Lincoln Center as part of a prestigious program at Fordham University. Between going to class and dedicating her time to academic studies, she focuses on her passion for ballet.
Becca's dedication to fitness is driven by the freedom of expression and the desire to feel strong.
"I enjoy dance because it is both physical and an art form, so I get to be creative, express myself, while also being very physical and strong."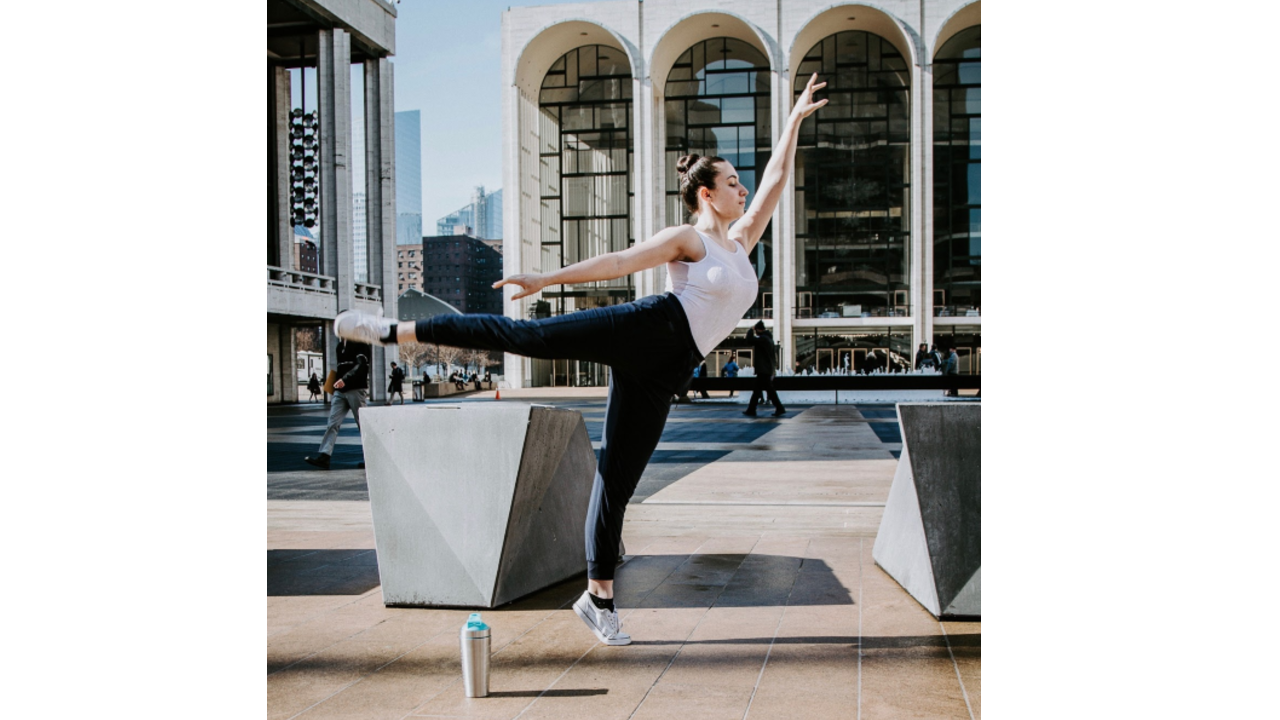 This is Fan. Owner and operator of Timwah, a Dim Sum restaurant in Jacksonville, Florida. Outside of being a chef and entrepreneur, Fan dedicates time to fitness and finds joy in doing urban calisthenics.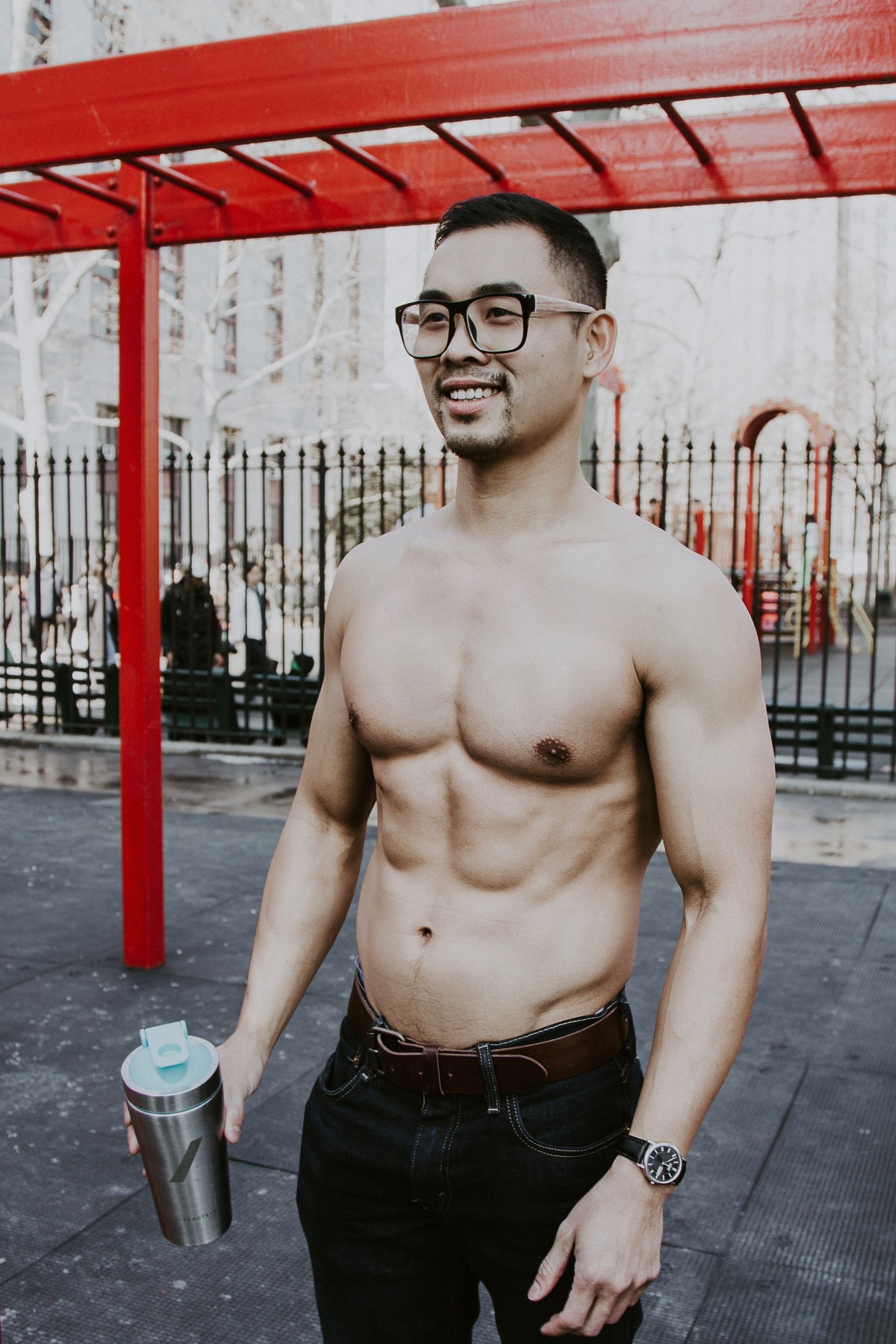 For Fan, exercise is best for the mind.
"It's all about mental fitness and mental toughness. When you workout, you get mental clarity"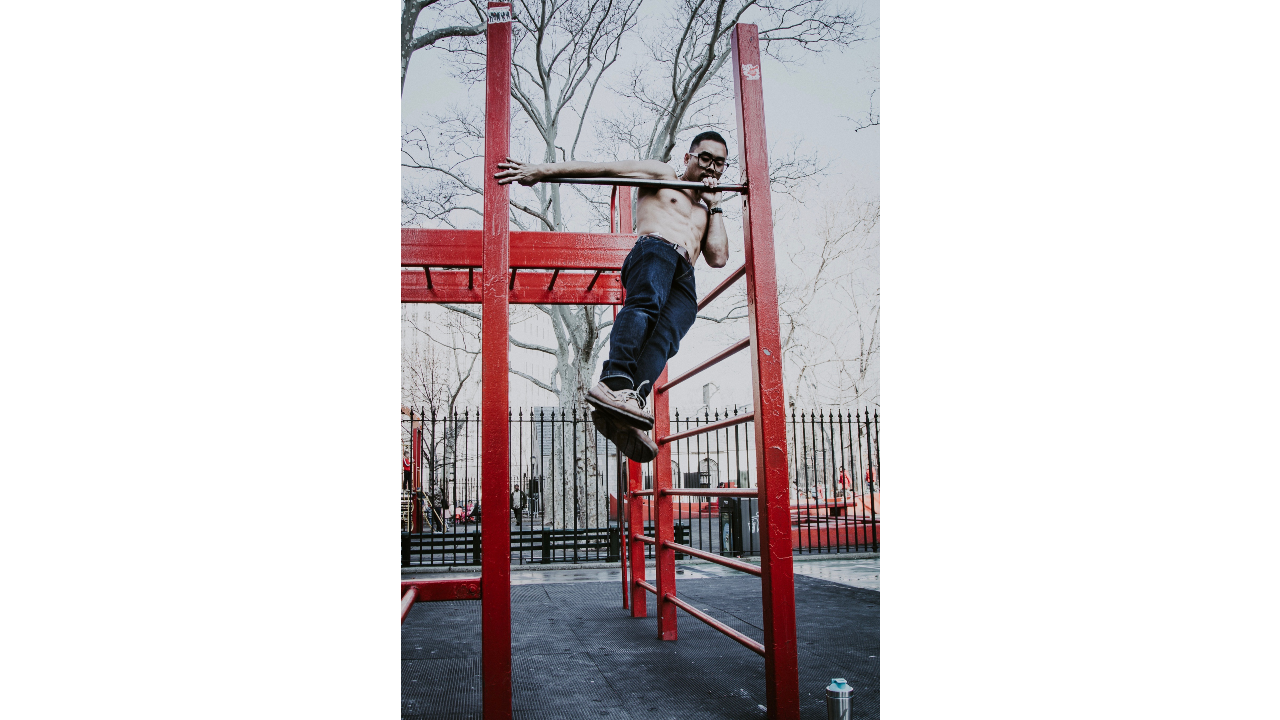 Down in the East Village, we met up with Chris. As a dedicated skateboarder, Chris focuses on getting as many web clips as possible on Instagram in between growing his modeling career. This kid has a serious Do-It-Yourself attitude, and we like that.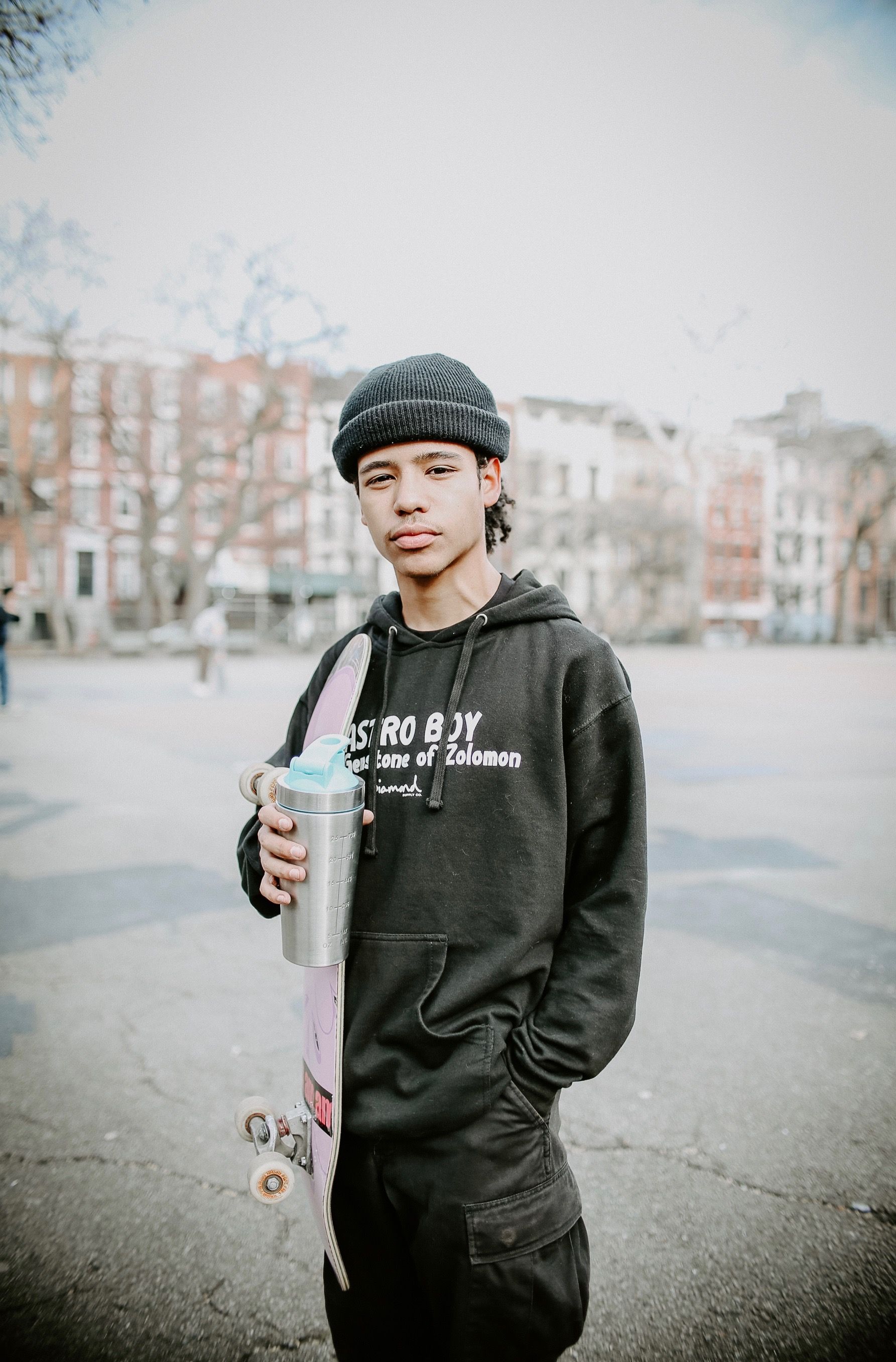 In addition, Chris has an optimistic-escapist view on skating and staying active.
"If you are ever depressed or down, skating is like a fix. It lifts you up. It's like coffee in the morning."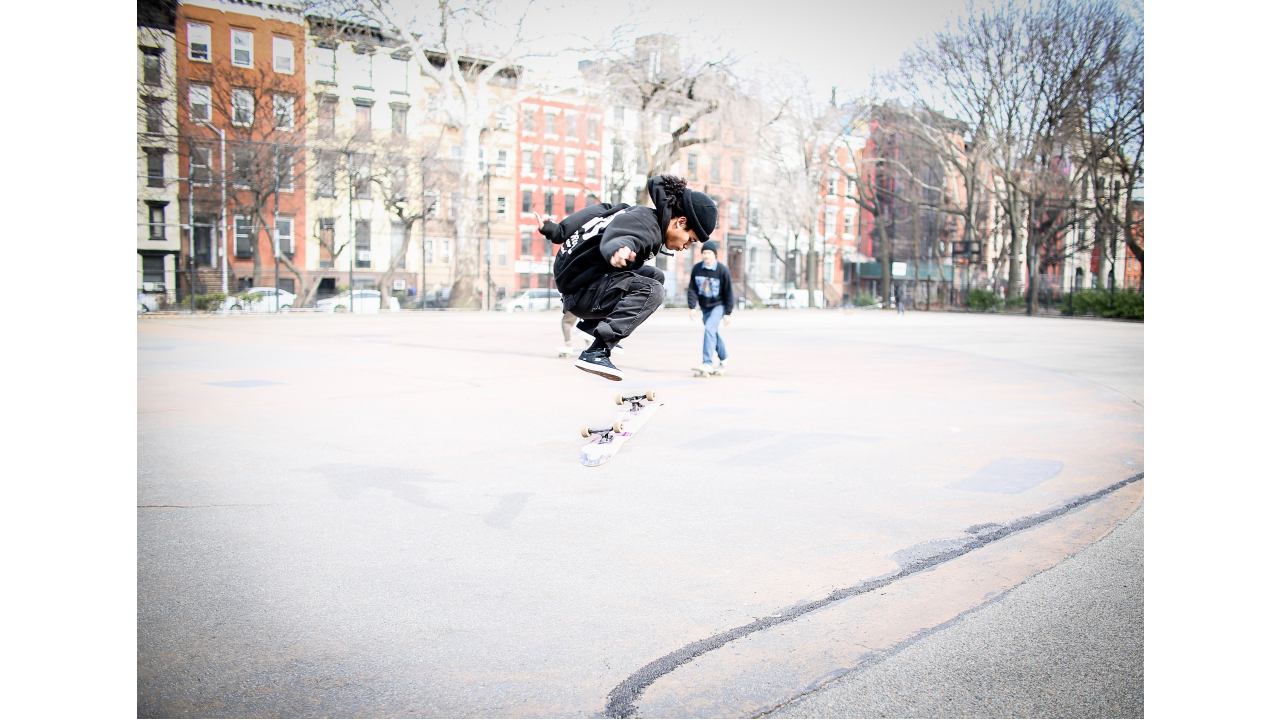 On the way to Grand Central, we bumped into Kellyanne. Kellyanne is fresh out of college and working in TV production. Although this field is known for time constraints and long hours, Kellyanne makes sure to get a sweat in by taking boxing classes in Manhattan.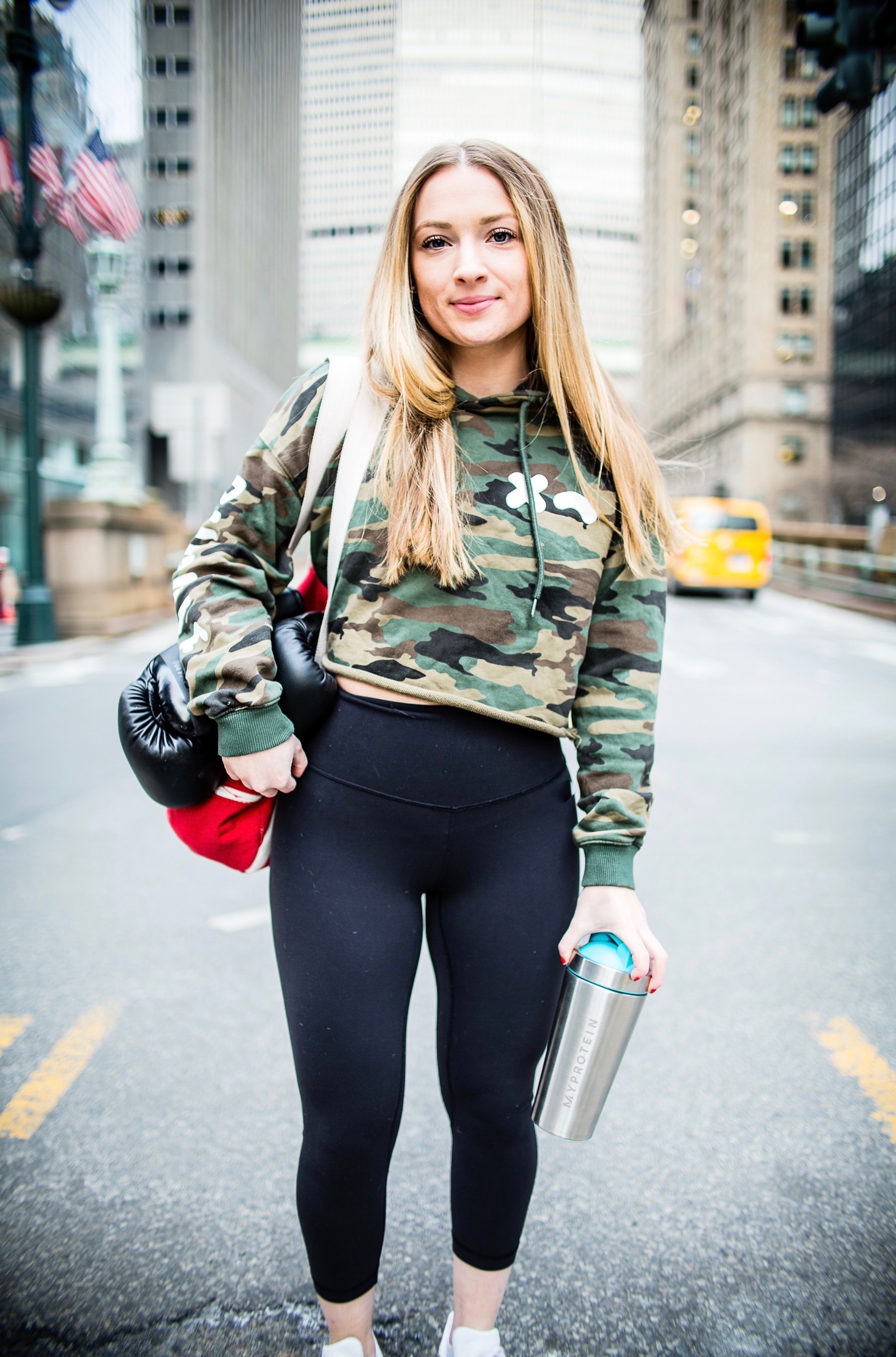 For Kellyanne, exercise is something that keeps her motivated and focused.
"It's the best thing to have in my routine. It keeps me on track with my career and clears my head of any work issues or worries. I let them all go so I can keep progressing."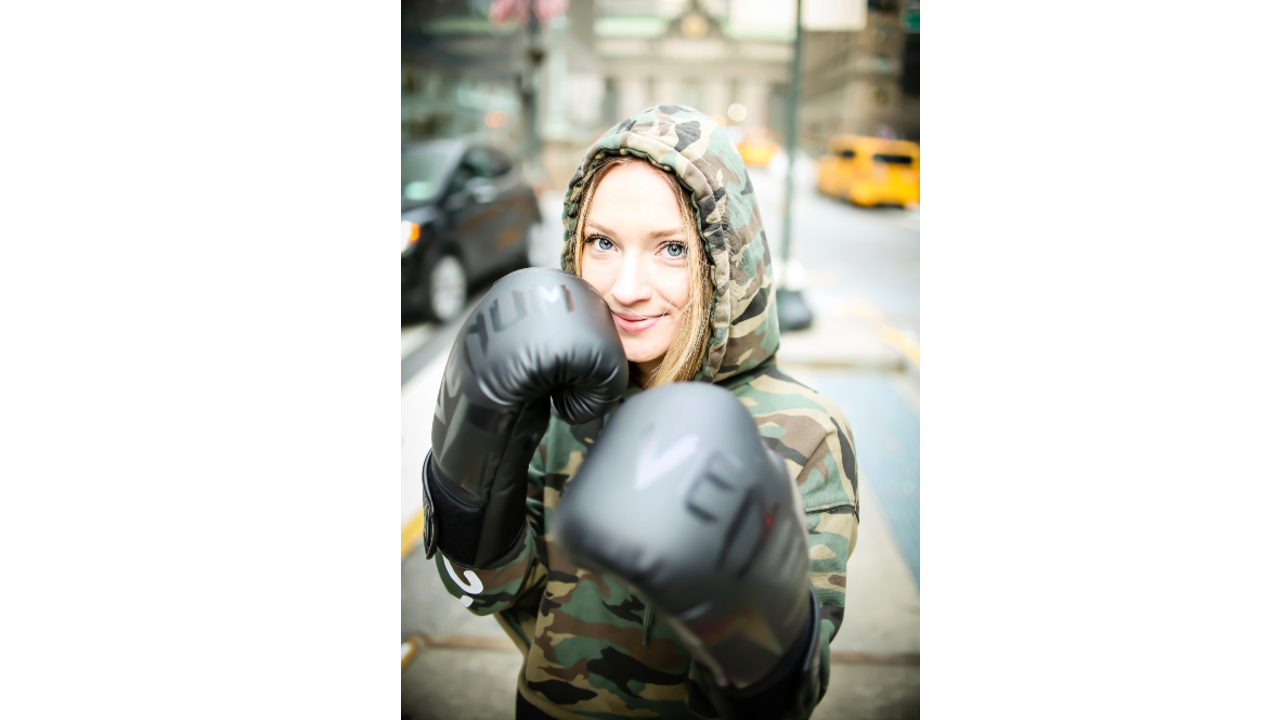 In the middle of Columbus Circle on 59th street, we found Kevin training on the steps of a monument. Kevin is a student studying theater. To keep up with the expectations of an actor, Kevin works out routinely.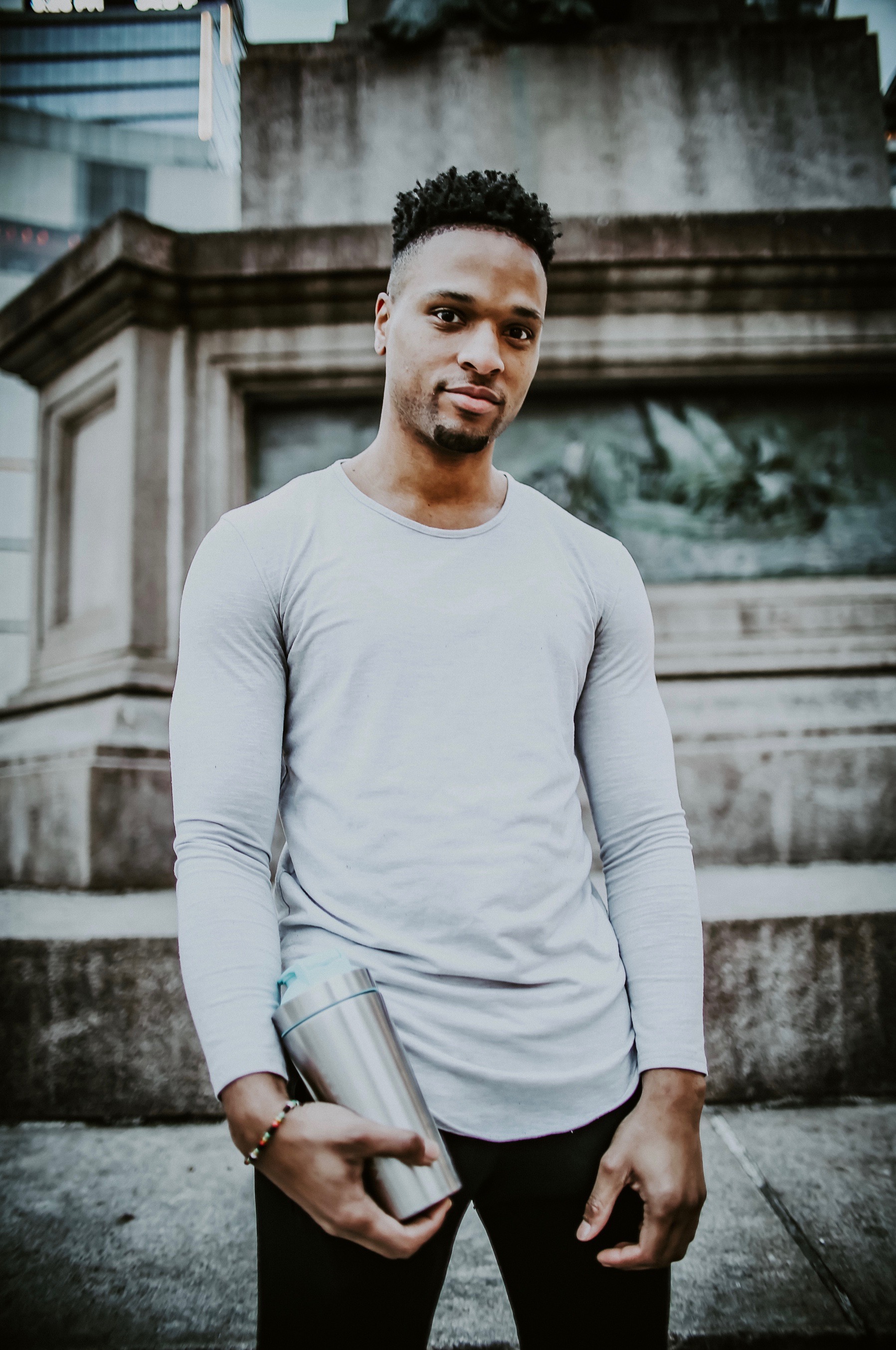 But really, he works out to stay positive.
"Working-out keeps me positive. After a good workout, I'm ready to start my day. It keeps me grounded and present. It's a good tool to use."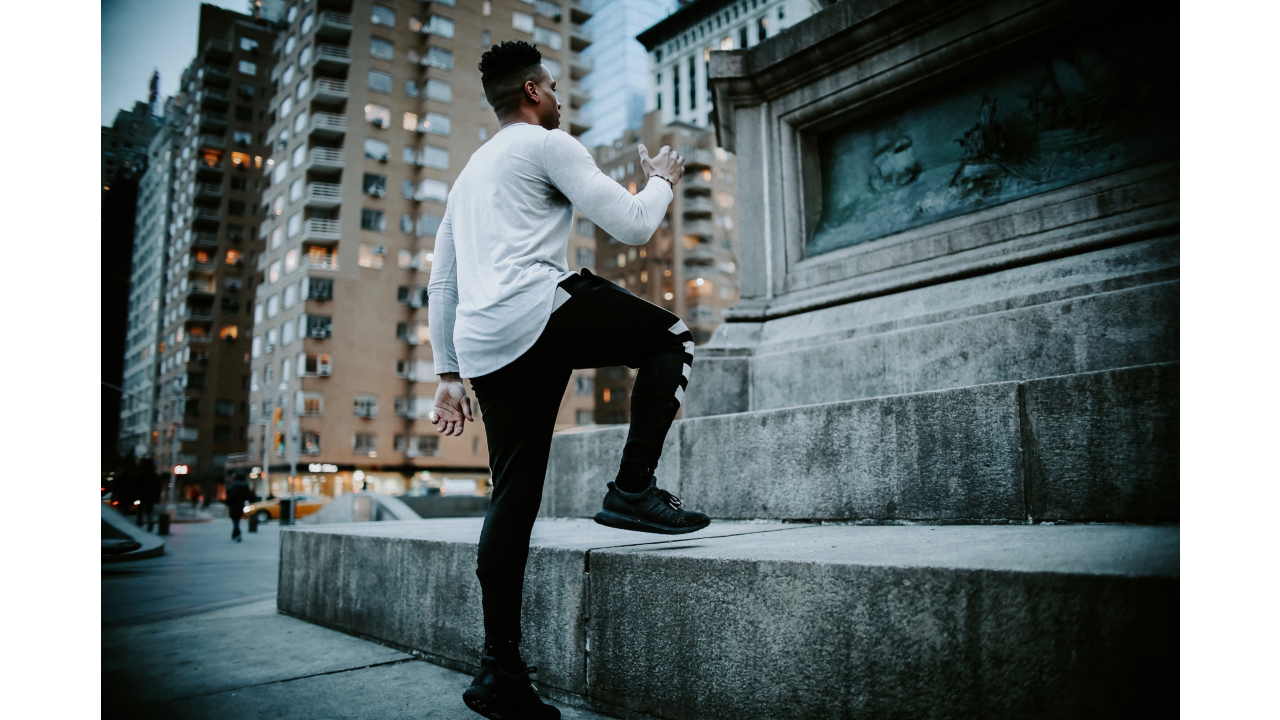 Walking across the street and into Central Park, we stumbled upon Jake. Jake is a marketer for a brand of Kombucha. Practicing yoga in the park, Jake schedules this time to center himself physically and mentally.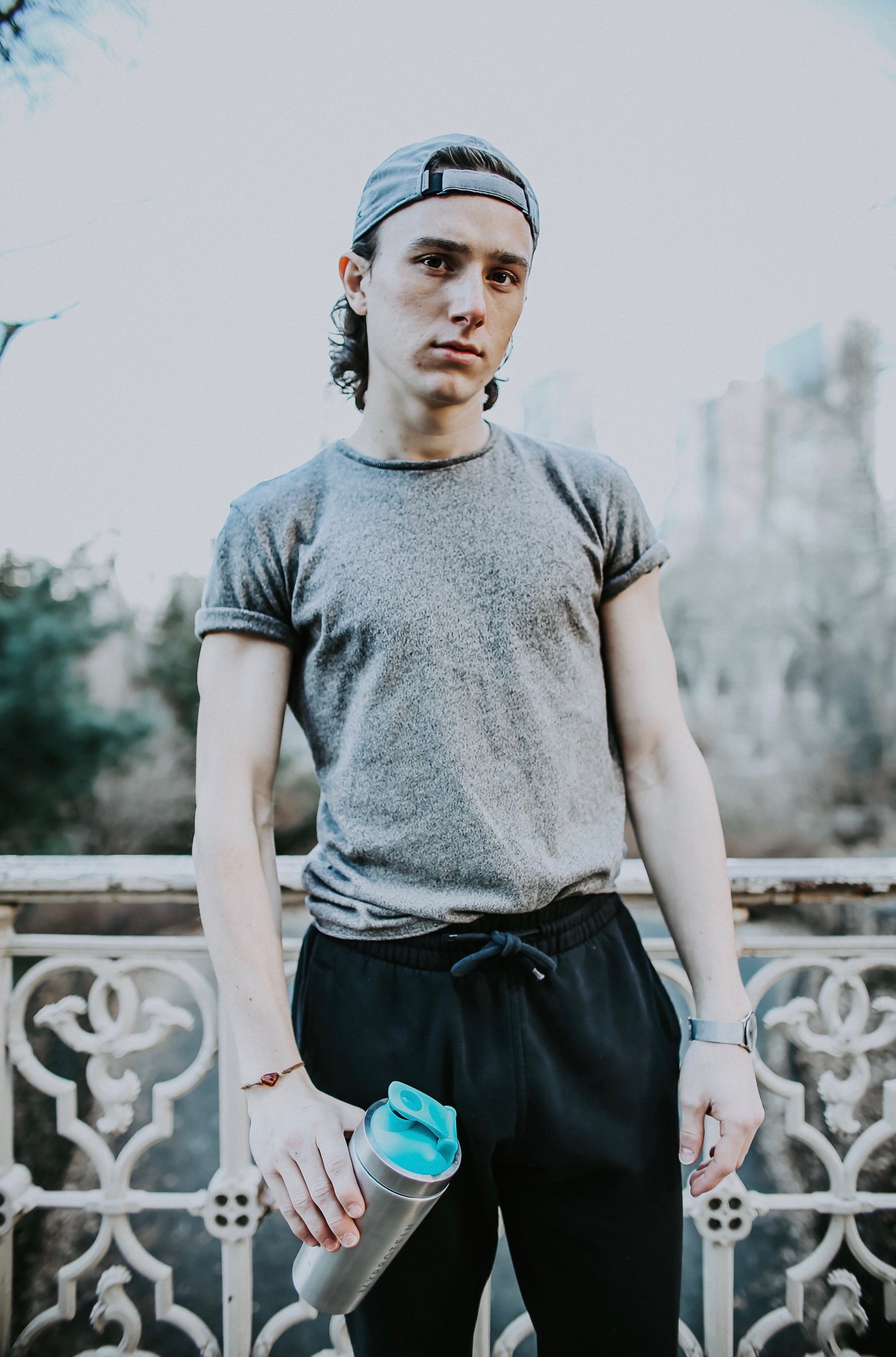 And it's all part of his value system.
"I have vision-board at home. I divide my life into things I value. I value nutrition, family and love. I'm always adding something new to it, more goals and manifestations"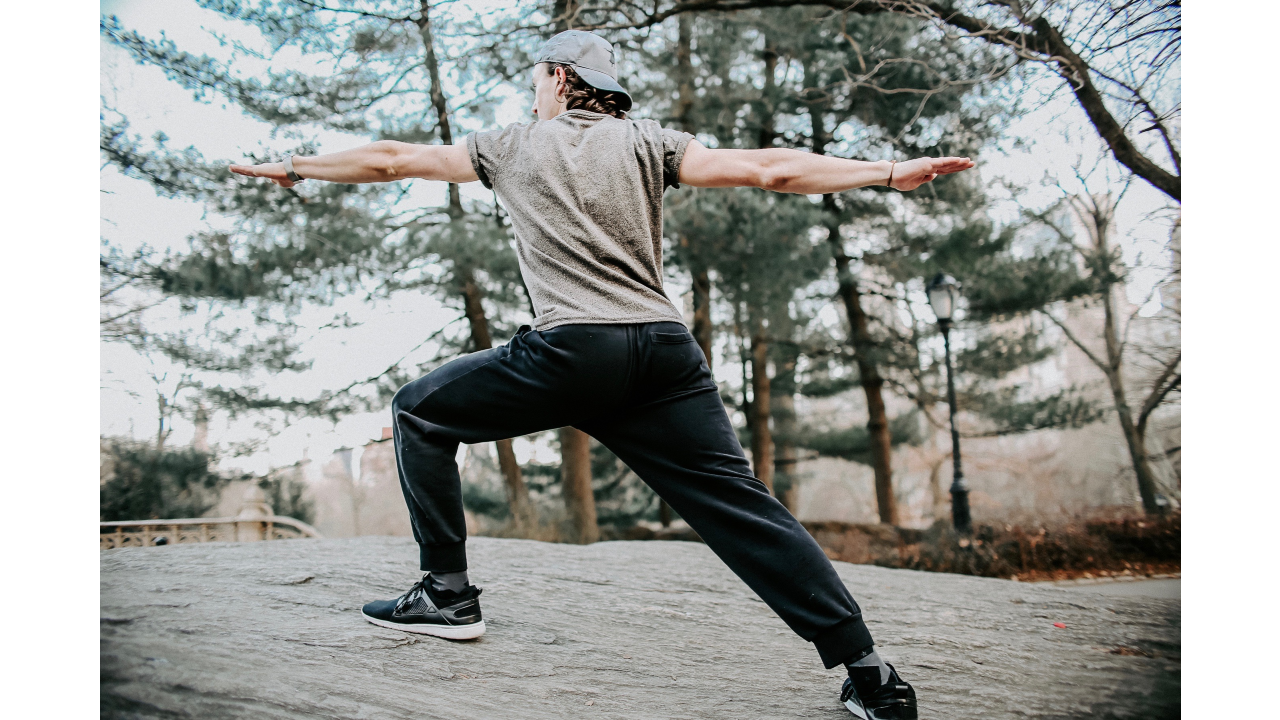 Ultimately, these are the types of people that inspire us. The hustlers. The DIY'ers. The Movers. The Shakers. In the city that never sleeps, there's no shortage of fitness fanatics exercising despite barriers of time, money and availability.
They do it because exercising allows them to express themselves, feel strong, and clear their mind. It allows them to escape hardships, progress with their careers, and build strong work ethics.
So ask yourself. Are you like these New Yorkers? Are you a Mover and Shaker?