Christmas is a strangely paradoxical time of year for anyone with fitness goals. On the one hand, there's great motivation to stick to your gym and nutrition plans – Christmas parties, seeing old friends, New Year celebrations round the corner. On the other, there's the ever-present excuse "oh, go on then, it is Christmas after all!" that slippery slope to diet ruin. A commitment to a Christmas diet can seem a tough choice. Should I give up my fitness plan for the festive season?
Does a Christmas diet HAVE to be fun vs fit?
Christmas is such an extreme time of year in many ways, and we're bombarded from all angles with the many ways we should spend the festive period. So it's easy to think that a diet decision has to be all or nothing, but sometimes the best way to stick to your overall plan is to cut yourself some slack and work around the Christmas calories.
Will sticking to my diet at Christmas make me boring?
Don't get fixated on the eating and drinking aspect of Christmas. It can be daunting to think you might waste your hard work, but there's more to Christmas cheer than stuffing yourself as full as a turkey. Walking around Christmas markets, spending time with loved ones, watching Christmas specials and Home Alone 1, 2 & 3… these are all classic Christmas pastimes, and none need a plateful of food to be enjoyable. You don't have to be a total recluse to keep in shape and stick to a Christmas diet.
How do I stay fit at Christmas?
? Sweat 
Firstly, if you're planning on taking in extra calories, ramp up your cardio. If you're leaving your gym area to visit friends or relatives over Christmas, at the very least bring your running gear. Not only will this allow you to keep on top of a mince pie or a mulled wine, it will also remind you about the fitness journey you've made so far, so make it less tempting to throw it all to the side for the holidays. Some HIIT is not only highly effective for fat burning but is also quick, meaning you can easily work it around even the busiest social calendar. Morning workouts are usually the best bet to ensure you get your sweat on before you get cosy or distracted.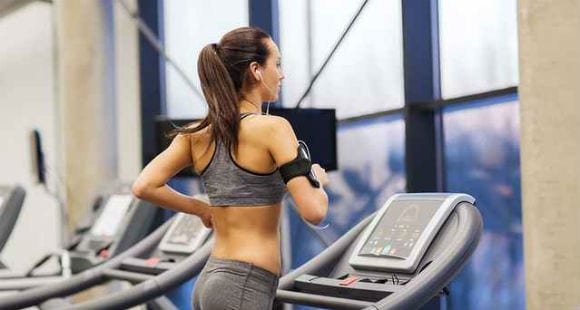 ? Substitute Naughty for Nice 
There are plenty of diet friendly Christmas treats that can satisfy your cravings, including our flavored whey protein. These are SO helpful for curbing the calories and fueling your workouts effectively while giving you a hit of guilt free cheer! If you haven't got your own options to hand, calorie tracker apps like MyFitnessPal will help you decide between any choices available to you.
? Eat, Drink, and be Merry
Make sure you are getting plenty of water and enough of the right foods. It may seem obvious, particularly if you've been successful with your nutrition thus far, but it's amazing how quickly you can fall out of step when your routine is changed around Christmas time.
As you'll know, water is key in making sure your body doesn't think it's hungrier than it is. Equally, by making sure you get good portions of protein and other foods that are key to your nutrition plan, you'll help to avoid a sugar spike or crash that could lead to a binge, and be less tempted to go overboard on Christmas treats. Try and keep your routine going as much as you can around your Christmas plans, and you'll feel far more motivated to keep on track overall.
? Get Real 
Christmas might ignite our love of magic and make believe, but you can think again if you're picturing Santa bringing your personal best down the chimney when you've non-stop cheated on your Christmas diet and workouts. If you DO decide to take a fitness hiatus for the festive season, make peace with losing progress – it sounds like tough love, but preparing yourself to find your normal workout a bit tougher the first week back will make getting back into your routine feel less brutal.
Merry Christmas dieters, and have a happy, healthy holiday season!
Save